Kauai has an overabundance of beautiful beaches to choose from. With 63 miles of accessible shoreline, there is a beach for every need. Whether you're looking for calm waters where you can paddle peacefully or a place for some thrilling surfing, you're sure to find a beach that is your slice of paradise. In general, beaches on the northern side of Kauai have stronger surf from October to March, so if you're looking for an excellent spot to catch some serious waves, go north in the winter! Meanwhile, the southern side of Kauai has giant waves in the summer months. The east and western portions of the island see more intense conditions year-round.
One of the best beaches in Kauai that visitors consistently recommend is Poipu Beach. Here you'll find a full range of conveniences, such as restrooms and picnic areas.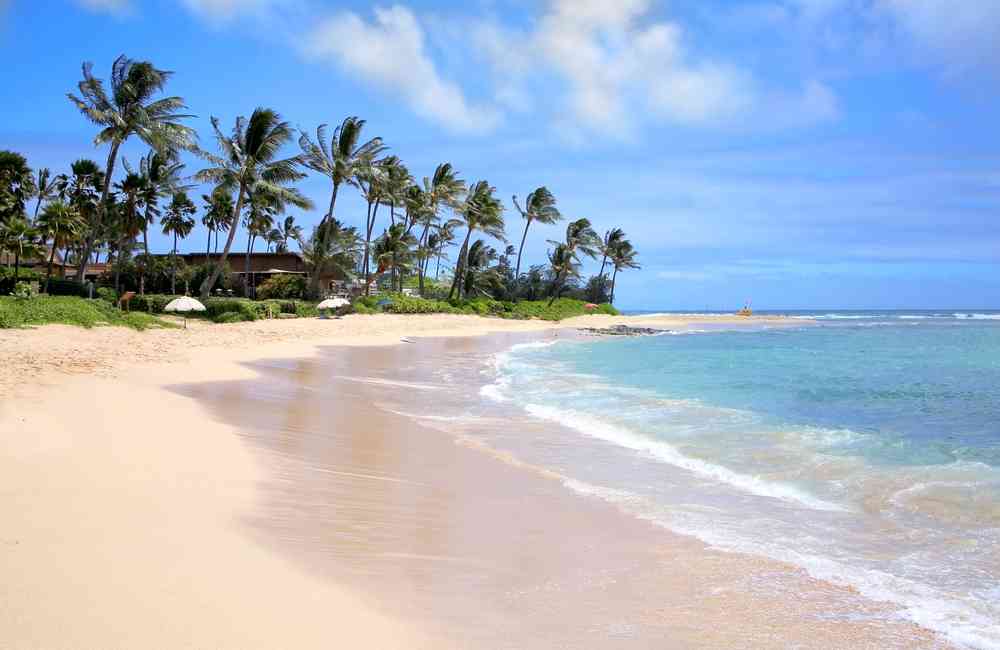 How do I get to the secret beach in Kauai?
Kauai's appropriately named "secret beach" offers a superb combination of seclusion and natural beauty. It's nearly 3,000 feet long and serves up views of Kilauea Lighthouse, making it one of the best beaches in Kauai. As the name suggests, this beach is not the easiest place to access. Be prepared to hike through some undergrowth and use an unmarked trail to find this hidden gem. The unmarked trail forks off of an unnamed dirt road. From Kilauea, head north on the Kuhio Highway toward Hanalei. Then, you'll take a right onto Kalihiwai. Drive a short distance and then take a right onto the unmarked dirt road. Park and walk to the end of the road. In the end, you'll find a small path that you'll walk on for 10–15 minutes. Be prepared for a steep walk and wisely pick your day; this path can be treacherous after heavy rain. This path will lead you directly to the Secret Beach. 
Where is the most transparent water in Kauai?
The most transparent water in Kauai is a subject of lengthy debate. Many travelers' lists include Poipu Beach, Kee, and Lumaha'i Beaches. These are some of the best beaches in Kauai if you're looking to swim in crystal clear water.