Nowadays, Wall Street is best known as the most important financial center in America; a tour of Wall Street will take you through the district's many roles throughout history. Originally a Dutch settlement, De Waalstrat's governor once massacred an entire tribe of indigenous people who had agreed to peacefully vacate the area. As a result, settlers were forced to build fortifications, including Fort Amsterdam at the southern end of the district, now home to the Museum of the American Indian. At the intersection of Pearl St. and Wall St lays the site of New York City's first official slave market, which was established in the late 17th century. Nearby on Wall Street once stood a buttonwood tree, under which the first trading of stocks and speculation took place, leading to the Buttonwood Agreement, the precursor to the New York Stock Exchange.
Wall Street and the Financial Industry
Wall Street's role as America's financial epicenter has seen the district through the worst of the busts and the best of the booms. The intricate Neoclassical buildings iconic to Wall Street sprouted up during the Greek Revival in the mid-1800s and the Gilded Age, when industry magnates started to see their investments in the infrastructure enabled by Western Expansion, including railroads, oil, and steel, pay off. Soon after, the Gilded Age followed the 1929 stock market crash, which plunged the country into the Great Depression. These eras of alternating economic prosperity and austerity are built into the very architecture of Wall Street. The Charging Bull statue is a physical embodiment of the caprice of the stock market that tracks the health of America's economy.
Wall Street and 9/11
The September 11 Memorial serves as a reminder of perhaps the greatest tragedy on American soil in recent memory. Two massive hollow fountains commemorate the original sites of the Twin Towers, as well as all those who died during the attack. Nearby, however, is the One World Trade Tower, one of the tallest buildings in the Western Hemisphere, as well as the Oculus, a whale-like subterranean mall, and the Financial District's newest tribute to capitalism.
Wall Street is also known for its plethora of historical bars and fine dining options. The Capitol Grille is a favorite with financial workers. For the busy office bee on the go, Sam's Falafel at Zuccotti Park is a go-to quick lunch for the busy office bee.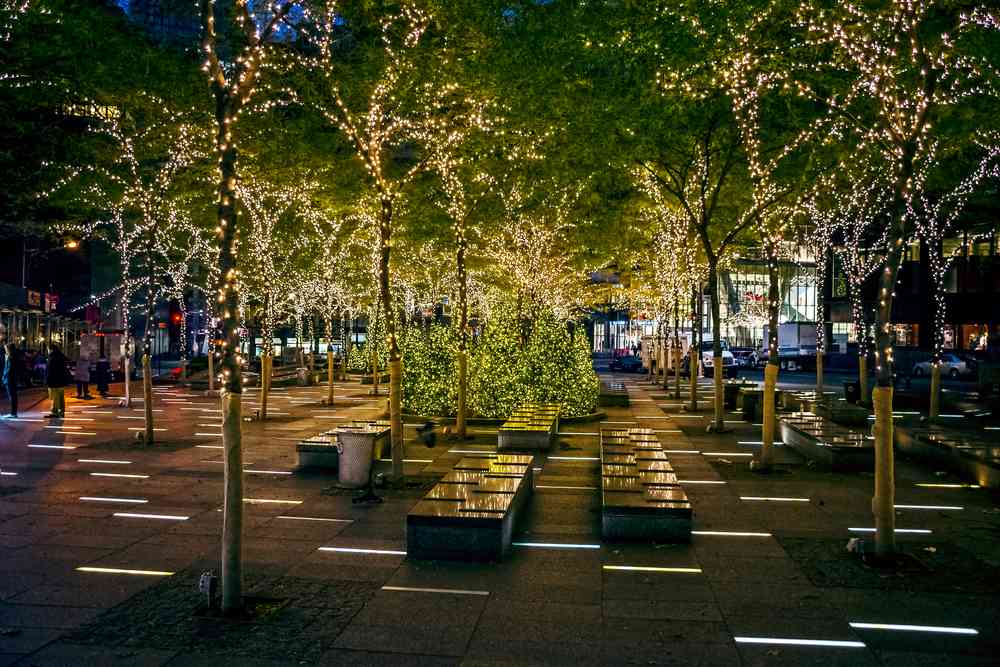 You can also dine at the Fraunces Tavern, where George Washington gave a Revolutionary War victory speech. Ready to experience all that Wall Street has to offer?