On your walking tour of Wall Street in NYC, be sure to stop by the Charging Bull Statue at the northern tip of Bowling Green.
Why does Wall Street have a bull?
This now-iconic piece of art was initially an infamous act of vandalism. The 1987 Black Monday stock market crash, which plunged the world into a deep recession, inspired Italian sculptor Arturo Di Modica to create the Charging Bull statue to critique the overconfidence of stock traders who had caused the market to crash. On December 14, 1989, a truck dropped the figure off at the foot of the New York Stock Exchange, underneath an 80-foot Christmas tree, as if it were a gift to New York. Stock Exchange officials called the police, who removed the statue that day. But New Yorkers liked their Christmas present, and calls to return the figure were finally answered when the city agreed to allow Di Modica a temporary space on Bowling Green.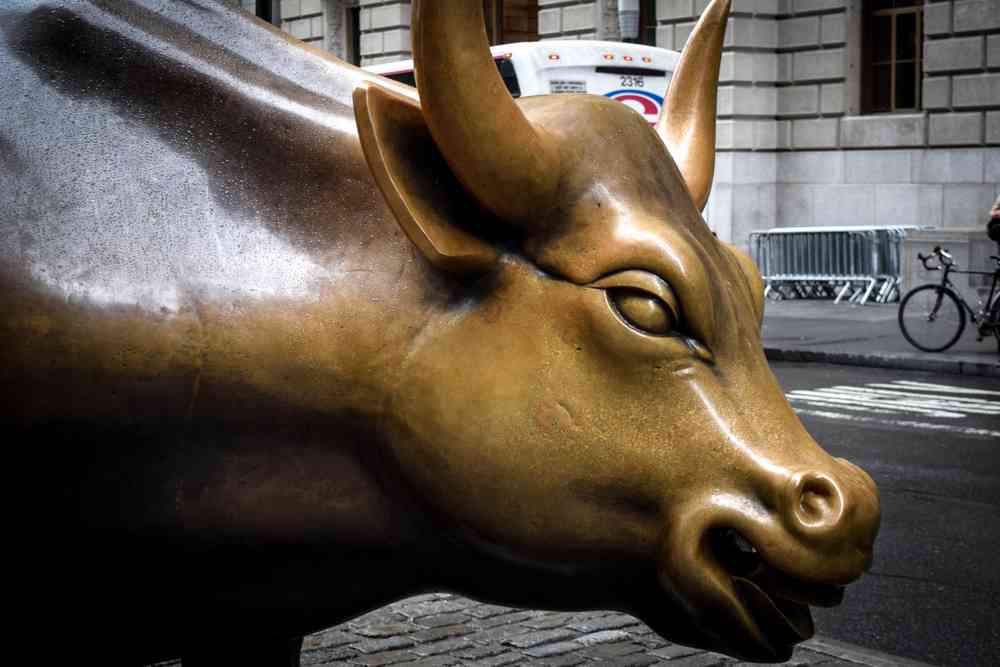 Although the Charging Bull's Bowling Green permit was only supposed to be temporary, that temporary permission evolved into permanent authorization once the city saw how popular the statue had become, both with locals and with tourists. People from all over the world flock to Wall Street to see the statue. In 2017, artist Kristen Visbal installed a Fearless Girl statue facing the Charging Bull statue, symbolizing the progress women have made in the financial industry. However, after Di Modica complained about Fearless Girl, Visbal moved it to the front of the New York Stock Exchange.
What does the bull symbolize on Wall Street?
The Charging Bull symbolizes the reckless optimism that led to the 1987 Black Monday crash, as well as the caprice of Wall Street and the financial industry in general. It became a symbol of the excesses of capitalism and the "bull" markets that often precede crashes. It serves as a reminder for traders to be humble and remember that even the most bullish market often precedes a downfall. The Occupy Wall Street movement adopted the bull as a symbol that embodies the hubris of the financial industry. But for people within the financial sector, the bull has come to symbolize the durability of the financial institution.

Make your way to the bull statue on a self-guided audio tour of Wall Street.