A visit to the Garden Isle is improved with a rental car. Being on Kauai, one of the less-developed Hawaiian islands, renting a car will make it easier to get around. In addition, many of Kauai's best sights are far apart from each other. If you want to see Waimea Canyon and visit Grove Farm, for example, you'll have a little over an hour to drive. A visit to Poipu Beach and the Na Pali National Park are separated by an hour and a half, with no public transportation available for the route.
Kauai is also a fantastic driving location in its own right. There are plenty of stretches of roads on the island that make for some of the most beautiful drives in the country. A driving tour of Kauai can be a great activity on its own. Renting a car is a worthwhile option for any Hawaiian island. With so many stunning sights spread over the entire island, having a means of getting around is a valuable investment. A car rental on Kauai will make your trip even more unforgettable.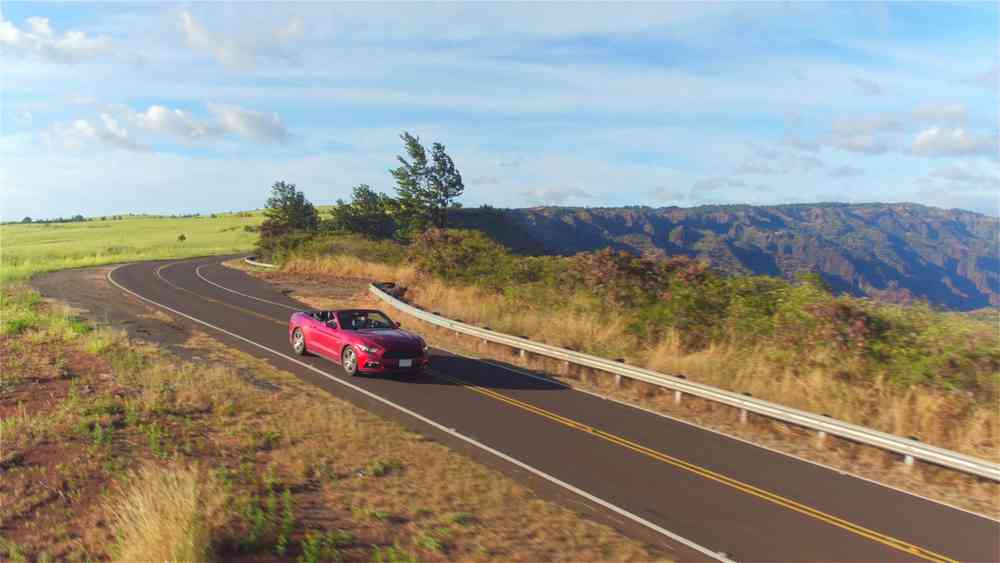 Is Kauai pedestrian-friendly?
A car rental on Kauai will, without a doubt, improve your visit. However, it is certainly possible to get around Kauai by shuttle, bike, and public transit inside more developed areas. Walking, biking, taking taxis, or using ride-sharing apps like Lyft are all viable options if you're looking to stay within your budget while seeing as much of the Garden Isle of Kauai as possible.
How much does it cost to rent a car on Kauai?
A car rental on Kauai will cost most tourists anywhere from $38 to $120 per day, depending on the amount of time used, the season you're traveling in, how far in advance you're making the rental, and the make and model of your rental vehicle. You can pick up and drop off your rental car at various locations on the island. Most visitors will pick up their rental right from the airport, however. Several rental companies operate out of the Lihue airport.