In Acadia National Park, fall colors are most vibrant in October.
Every autumn, the park's trees begin changing from the typical leafy green — first into a brilliant gold, then soft oranges, and finally profoundly vibrant reds. These changes begin as early as September and extend into November, which is why October is the best time to see fall colors—it's the most likely month to get the full spread of the leafy rainbow!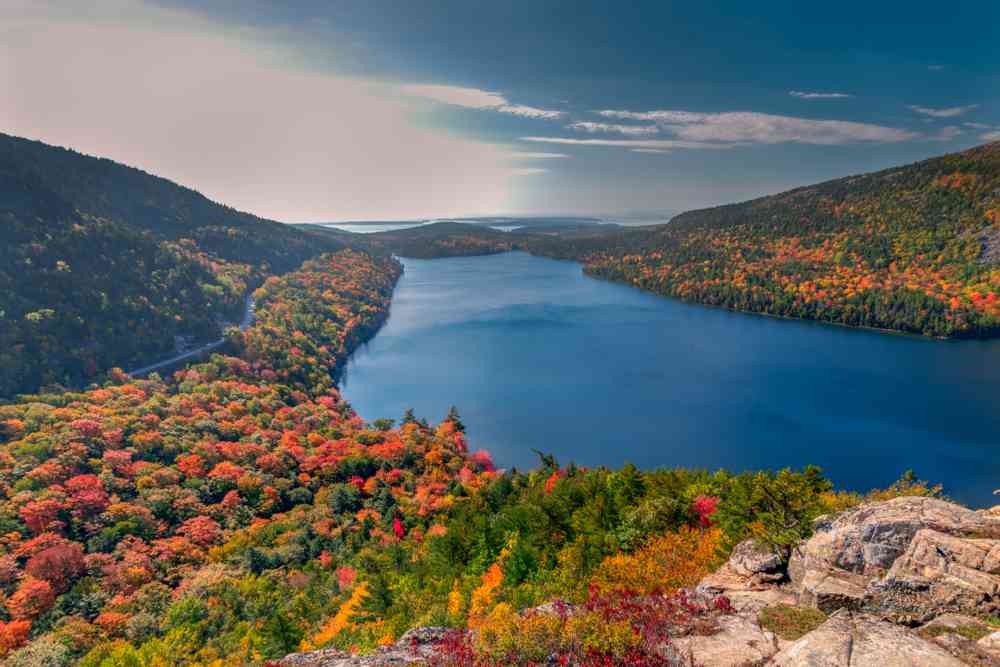 In Acadia National Park, fall doesn't arrive all at once—or even necessarily on time. Those famous autumn colors begin to appear only once there have been many days with high-temperature fluctuations—warm summer-like days combined with freezing winter nights. So plan your trip carefully—not too early or too late. The middle of October is usually a safe bet, but keep an eye on the weather in Bar Harbor, Maine, before pulling the trigger.
So now that you know the best time to see Acadia National Park fall, what about the best way? It's easy—check out this self-guided driving tour. Download the tour onto your phone and begin driving along Acadia's famous Park Loop Road. The tour will act like a real guide who's along for the ride—it'll automatically speak up about what's coming up ahead, what's worth stopping to see, and what hikes you might enjoy.
Essential Travel Guide: