While the original buildings and shelters of the encampment at Valley Forge are gone, the structures you'll see on your Valley Forge Park tour have been faithfully recreated so you can see exactly what the camp looked like. Drawing from records kept by officers in the Continental Army, as well as a little historically-informed guesswork, the historians at Valley Forge National Historical Park have rebuilt the camp from the ground up, letting visitors get a look at what the encampment would have looked like during the six months Washington and his troops stayed there. The park also features trained reenactors so visitors can see how the soldiers lived and taught while at Valley Forge.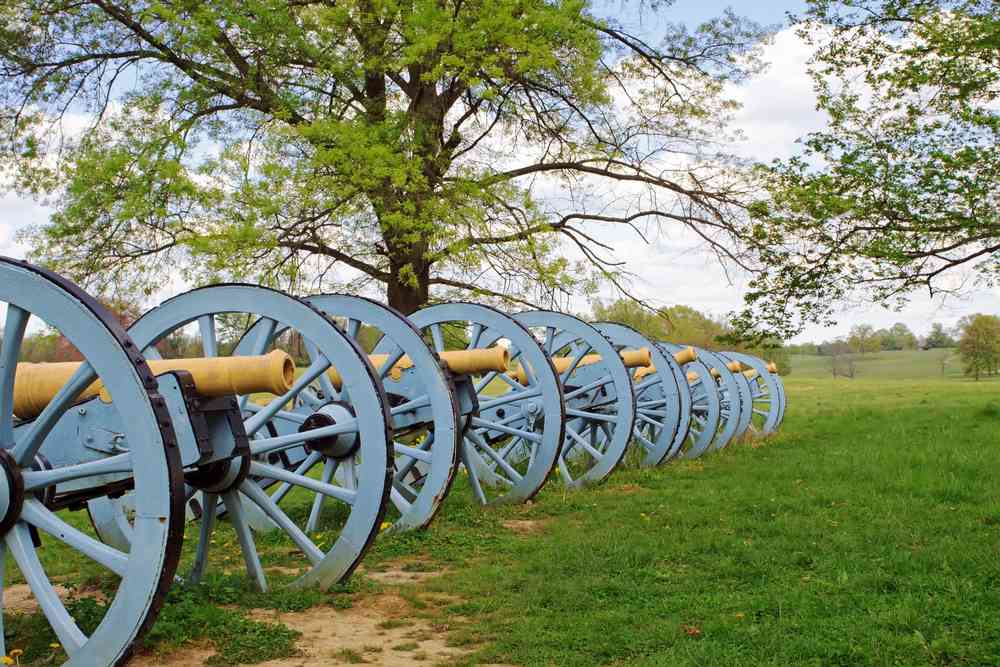 While most of the structures you'll see at the park are recreations, there are a few spots where the originals still stand. The best of these is Washington's headquarters, the old colonial-style house where the general lived and worked at Valley Forge. The headquarters building has been carefully restored to its original condition and now houses a museum with exhibits on the encampment. Some of the original redoubts and earthwork defenses built by the soldiers when they first arrived are also preserved but need more restoration work before being open to the public. Besides the original structures, the park holds the log cabins where the soldiers slept, more redoubts and defensive earthworks, and even some replica cannons located at Artillery Park in the center of the encampment.
If you'd like to see Valley Forge National Historical Park for yourself, Action Tour Guide offers a self-guided driving tour. The tour features 21 stops within the park, including Artillery Park and Washington's headquarters, and is full of historical information, anecdotes, and war stories.
Essential Travel Guide: