In Acadia National Park, fall colors are stunning in October, making it a good time to visit. Of course, this means that October is also the most popular time to visit — so you'll have to fight off some crowds while you're there!
If you're coming to view a quintessential Acadia National Park fall in October, try to avoid long weekends like Columbus Day and Indigenous People's Day since the park is especially packed at that time. A regular weekend may require a slightly more rushed trip, but avoiding the long lines could be worth it. You can get the most from your shorter visit with a self-guided Acadia National Park audio tour.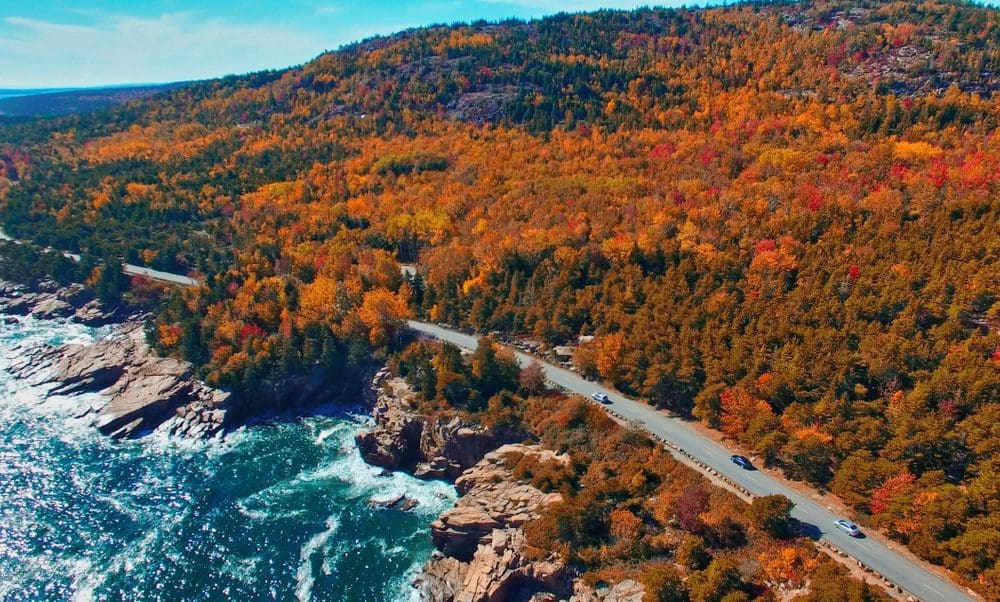 In fact, this self-guided tour is a good choice regardless of which October weekend you choose to visit. Why? Three simple reasons — it's easy to use, it lets you explore the entire park using just your phone as a guide, and you end the day knowing you've seen everything, hiked everything, and heard everything worthwhile about Acadia! Plus, it lets you avoid those October crowds since you can choose when to start, where to pause, and what to come back to at a later time.
Acadia National Park fall colors draw big crowds in October, so be sure to prepare for this tour during your visit. You'll get the most bang for your buck, especially since you only need to buy one tour for a whole car-load of people! No per-person tickets, timetables, or guides to rush you along. From breath-taking vistas to rewarding hikes, you'll get to explore everything Acadia offers. 
Essential Travel Guide: