While you'll see plenty of jaw-dropping houses on a Newport mansion tour, one estate stands out from all the rest: The Breakers. Built-in 1895 as a summer house for wealthy socialite Cornelius Vanderbilt II, favorite grandson of the original Cornelius Vanderbilt, The Breakers is considered by many to be the finest example of Gilded Age architecture in the United States. Though the descendants of Cornelius Vanderbilt still live on the third floor of the mansion, its current owner is the Preservation Society of Newport County, which operates the first two floors as a museum open to the public.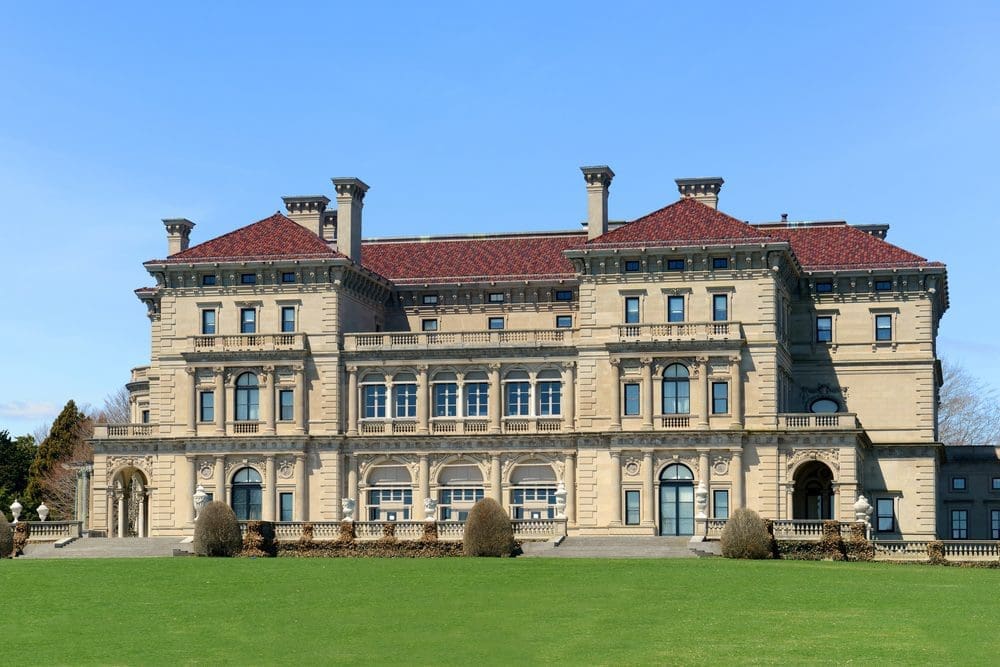 The Breakers was initially designed and built by legendary architect Richard Morris Hunt. Often referred to as the "dean of American architecture," Hunt helped define the Gilded Age look on the east coast. Besides his Newport mansions, he is also famous for designing the entrance facade and Great Hall of the Metropolitan Museum of Art, the Biltmore Estate in North Carolina, and the pedestal for the Statue of Liberty. The Breakers was designed in the Beaux-Arts style, drawing inspiration from 18th century France, Renaissance-era Europe, and the architecture of ancient Rome. The Roman influence can especially be seen in the billiards room, constructed from huge slabs of Italian marble and alabaster with mosaics of precious stones in the shape of acorns.
If you'd like to see The Breakers for yourself and the other sights in Newport, we recommend our Scenic Newport Self-Guided Driving Tour. The tour features 49 stops, including Newport's famous mansions, museums, and the gorgeous cliffside view on this side of the Pacific Coast Highway. The tour is self-guided, so feel free to take your time and go at your own pace.
Essential Travel Guide: