Explore one of the most breathtaking and diverse parks in the United States! Acadia National Park houses some of the most beautiful and captivating sites in the nation. Acadia National Park is a stunning destination located in the US State of Maine. From its captivating landscape, gorgeous lakes, and rich history, discover some of the most fascinating sites that Acadia National Park has to offer. This is your ultimate guide to the most notable features and amazing sights in Acadia National Park.
All the Acadia tours will tell you the same thing: you can't miss Cadillac Mountain when visiting Acadia National Park! But that might be easier said than done since the National Park Service recently introduced a reservation system to visit Cadillac Mountain, located at the heart of Acadia National Park; the winding road up and down the mountain used to be overwhelmed with cars during the park's peak season.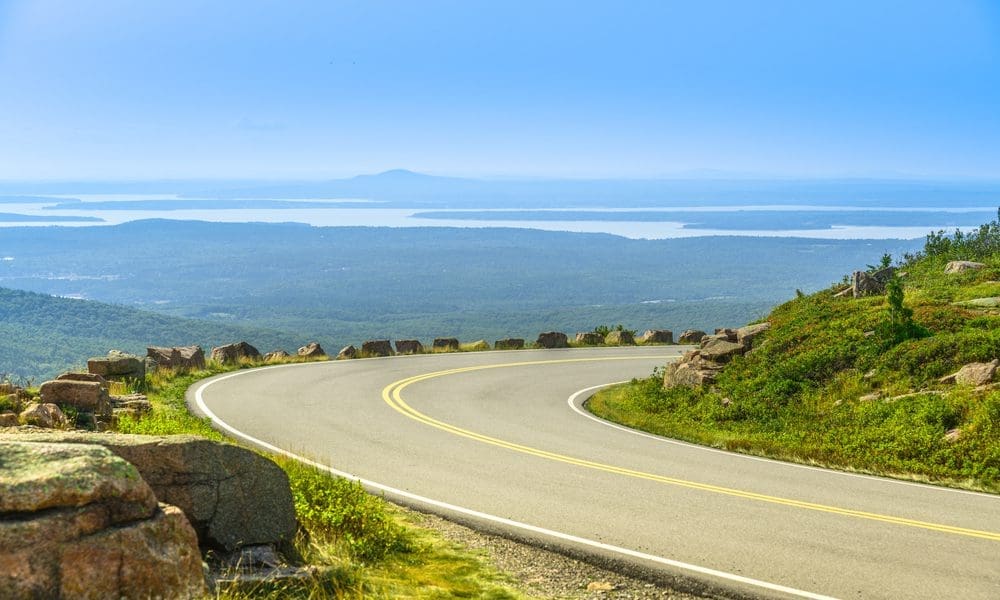 While Cadillac is a must-see in Acadia, it's certainly not the only "can't miss" spot! The awe-inspiring views from Cadillac Mountain are not something easily forgotten and make a great spot for photography. Cadillac Mountain-the highest point on the Northeastern coastline-where visitors can take in sweeping views across Frenchman Bay and Mount Desert Island below.
Beautiful spots abound all along Acadia's Park Loop Road. The best Acadia tours will explore the entire loop, with notable stops at Schooner Head, Sand Beach, Otter Cliff, and Jordan Pond.  If it's summertime when you visit, Sand Beach is a perfect place to cool off with a dip in Atlantic waters or relax on shore as seabirds fly overhead. Jordan Pond House serves classic New England dishes while providing guests with incredible views of the pond itself. Nature lovers can enjoy exploring Thunder Hole – an enchanting rock formation which creates an incredible thunder-like sound due to waves crashing against it during high tide times. Unfortunately, these tend to feel hurried since you're encouraged to stick to a timetable. It's better to drive yourself around the park with a handy self-guided audio tour acting as a guide like ours! You can take your time at these "can't miss" spots and make the most of your Acadia visit.
So why wait? Acadia National Park has something for everyone Whether you're looking for a short hike or an epic adventure, this national park has it all. Add Acadia into your bucket list now as it boasts remarkable outdoor activities combined with exceptional sights throughout its diverse landscape that makes every second fun filled. This Acadia National Park Self-Guided Driving Tour is one of the best Acadia tours you can do—and its high rating and popularity prove it! Be sure to check it out before your visit.
Step back into time as you visit these iconic attractions – all with stories behind them dating back hundreds if not thousands of years ago. Feel inspired by history as you learn about key figures who helped create such an iconic place today. Not only do these notable points help bring life into this already mesmerizing landscape but they also provide entertainment along your adventure too. For $64.99, You can upgrade to the East Coast Self-Guided Driving & Walking Tours Bundle.
Essential Travel Guide: