The ancient temple city of Ek Balam was built some 1,500 years ago. It served as a hub for trading activity among the Mayan people, a religious center, and an economic nexus where Mayan culture and worship came together. It is unique in its architectural style, which features a flat-topped acropolis that you can still climb to the very top of. Many of the structures feature intricate carvings of deities, nature motifs, and daily life for the Mayans of this time. This makes the Ek Balam ruins a valuable site for historians looking to peel back the veil of time and get a good look at what society was like for this ancient and enduring culture. Ek Balam comes from the Mayan word for "Black Jaguar or Black Panther." The city was built in commemoration of the Mayan jaguar deity. Not unlike Chichen Itza, which was built in the name of Kukulcan, the Mayan serpent god.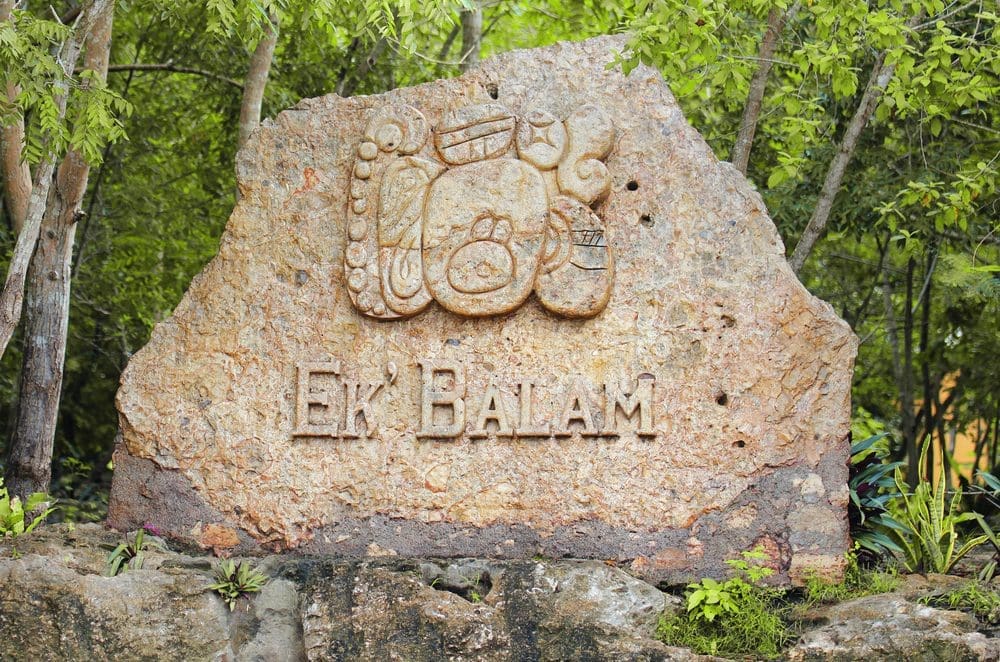 The Ek Balam ruins are also a huge site for tourism. No visit to Mexico would be complete without a trip to one of the many sites of Mayan ruins. These long-forgotten cities are such a fascinating way to bring perspective on Mexican culture to your trip. The Mayans were a fascinating and technologically advanced culture whose mythology, inventions, and architectural style influence life today! The Ek Balam ruins are nestled in the jungle of the Temozon municipality in Mexico. Ek Balam is a great alternative to the more highly trafficked sites like Tulum and Chichen Itza and is no less magical. It's a perfect place to get off the beaten path and experience antiquity in a way that you can't get anywhere else. It is worth the visit if you are anywhere in the area.
How far is Ek Balam from Cancun?
The journey from Cancun to the Ek Balam Ruins is roughly two and a half hours and well worth the trip.
Essential Travel Guide: