These famous Hawaiian islands are both known for their stunning natural beauty. Which one you'll prefer all comes down to personal preference. If you're short on time, it's easier to see Maui's beauty, but touring the Big Island offers more diversity.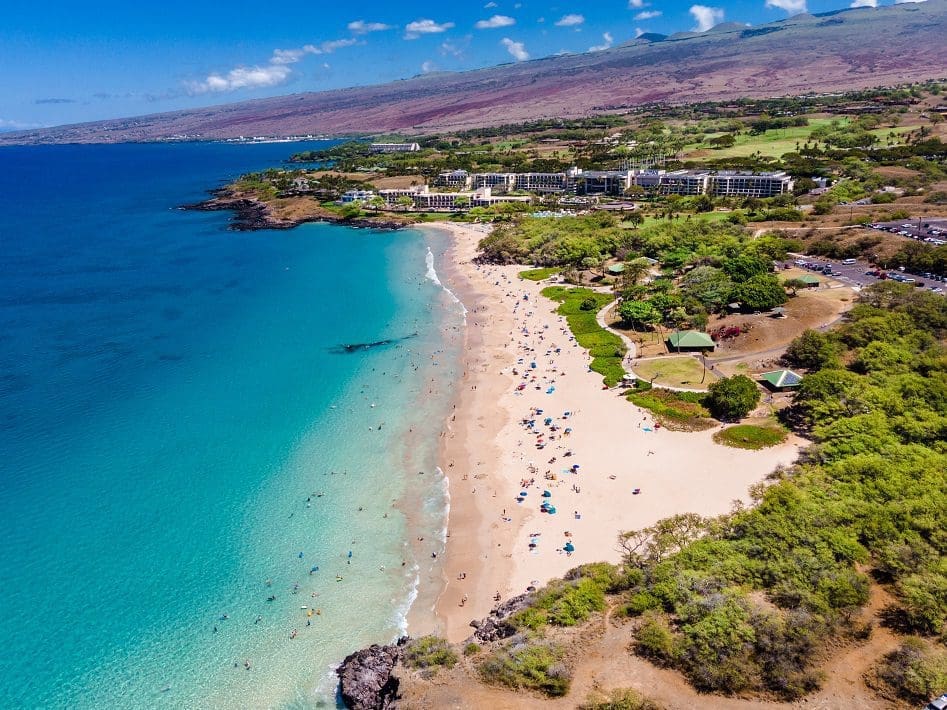 Maui vs. Big Island
Maui is a lush green island with pristine beaches. Here, you'll be able to see waterfalls, a red sand beach, and the famous Road to Hana. If you're interested in flora, try spotting the Rainbow Trees on the side of the Hana Highway. These trees have beautiful streaks of color – even vibrant shades of yellow and orange!
Maui also has some volcanic scenery. Travel above the clouds to Red Hill in Haleakala National Park. The view that'll greet you is almost otherworldly with its landscape of volcanic rock.
The Big Island also has areas of lush green – especially near Hilo. The Hilo area is famous for its waterfalls and is home to the appropriately named Rainbow Falls and the nearby 442-foot ʻAkaka Falls. Just south of this greenery is Hawaii Volcanoes National Park, where you can see active volcanoes and walk through a rainforest into a 500-year old lava tube.
The Big Island also has lots of pristine beaches. One of the main differences between the beaches in Maui vs. the Big Island is that the Big Island is home to a rare green sand beach!
But one of the most significant differences between these two islands is their size. The Big Island is known as the Big Island for a reason. Even though Maui is the second-largest Hawaiian Island, the Big Island is over five times its size! So if you only have a handful of days, Maui might be your best bet. However, if you have more time or don't mind hopping from one destination to another, you can see the Big Island's diversity.
Exploring the Big Island might be more intimidating, but don't worry! Action Tour Guide has a self-guided tour that brings you straight to some of the island's top destinations. Along the way, you'll learn about local history and the sights you'll be seeing. It's a great way to introduce yourself to the island or become even more familiar.