You've heard that no trip to the Great Smoky Mountains is complete without visiting Cades Cove. Out of all the spectacular sights in the park, this one attracts the most visitors every year. But is everybody overselling the concept? I'm here to tell you that the hype is real—you should absolutely make time on your Great Smoky Mountains tour to visit.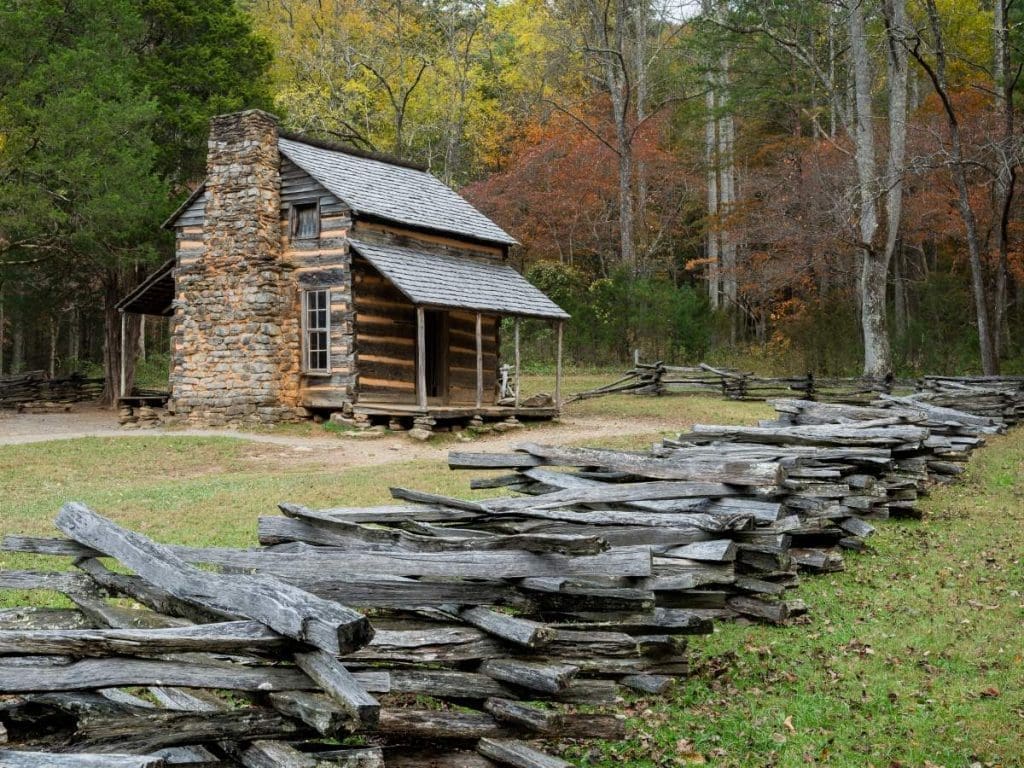 First of all, it's a primetime selfie spot. The Cove comprises four thousand acres of wide-open meadow. The mountains tower in the distance, rendered ethereal by the misty fog of the Smokies. Tree-topped mountains are gorgeous, but you'll see a much wider variety of plant life at low elevations. If you visit in the spring or summer, you'll find all types of colorful plants native to the South: fringed phacelia, mountain laurel, confederate violets, and creeping phlox.
What about wildlife sightings? Cades Cove is where you want to be! Hundreds of years ago, all of the diverse game types in this valley made it a perfect hunting ground for the Cherokee. They called it Tsiya'hi, which means "place of the river otter." In Cades Cove, you can count on seeing creatures at any time of day. There are small animals like woodchucks, turkeys, owls, and raccoons. Then there are the bigger critters like coyotes, deer, and black bears! They all love the environment at Cades Cove: flat ground, surrounded by berries and plants, with a thriving freshwater river nearby. 
The bounty and beauty of Cades Cove are what attracted so many people over the centuries: first Cherokee hunters in the 18th century, then European settlers in the pioneer era, and then National Park tourists starting in 1934. See why Cades Cove is the most beloved site in the park! Download a Great Smoky Mountains self-guided driving tour. You won't regret it!
Essential Travel Guide: