Yes–– over 300 of them! Yellowstone is well-known for its water features, from geysers to hot springs to rivers to falls. Your Yellowstone tour will lead you past a few of the most famous ones:
At 200 feet high, Fairy Falls is one of Yellowstone's tallest waterfalls. It's about a 5-mile hike round trip, but the payoff is well worth the trek. The Fairy Falls trail will also give you an overlook of the massive hot spring known as Grand Prismatic. Back when it was first discovered in the early 1800s, explorers described it as "a boiling lake." When you take your tour of Yellowstone, you'll see that the description was pretty accurate!
You can't miss Gibbon Falls… literally. Most other waterfalls require a multi-mile hike just so you can catch a glimpse, but Gibbon Falls is easily accessible from the road. This waterfall is not just beautiful; it's important. The Shoshone tribe used this river to catch trout and hunt bison, bathing in the water.
Wraith Falls is a short half-mile walk from the driving route. What's with the spooky name? In 1885, explorer Arnold Hague documented that the waterfall appeared before him unexpectedly, like an apparition hovering above the earth. Now that's eerie!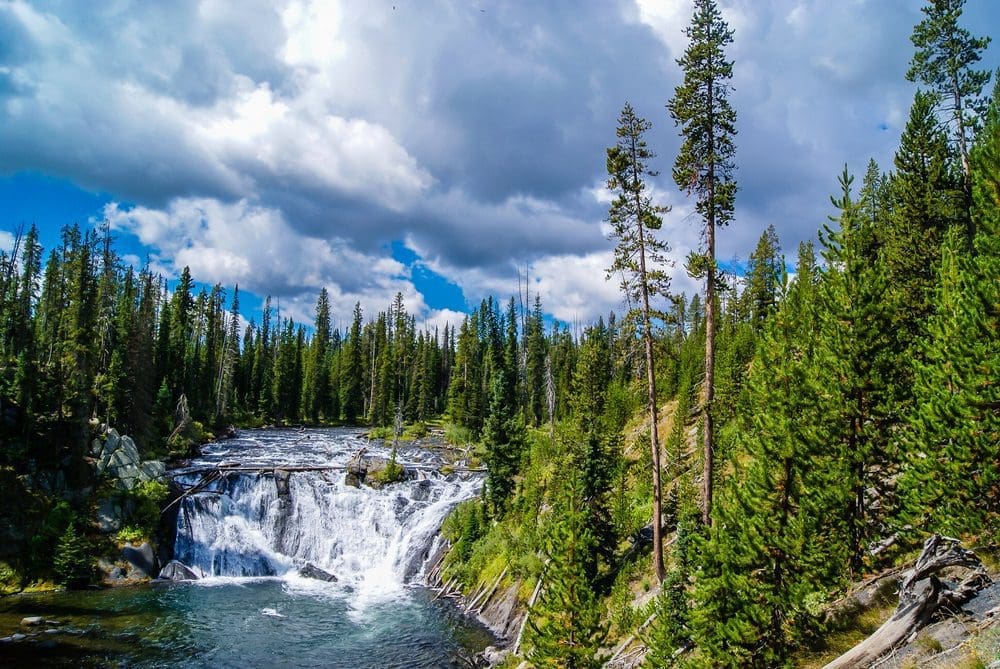 But wait… there's more! The park boasts 45 named waterfalls and almost 300 unnamed ones. And who knows how many waterfalls haven't even been discovered yet!
Why do some falls have names while some are left anonymous? The park only gives names to waterfalls that are both accessible and popular enough to attract tourists. This means that some of the park's best and biggest waterfalls are nameless because they're hidden or challenging to get to. Maybe the most impressive waterfall is waiting for you off the beaten path!
To learn more about each of these falls and possibly discover some new ones of your own, check out the Yellowstone self-guided driving tour. This comprehensive tour leads you around the National Park loop and is a great way to learn about the park while you drive.
Download the Yellowstone self-guided driving tour.
Essential Travel Guide: