Tour Details



Driving


Per Tour 3 - 5 Hours



Purchase QTY


One Per Car



Distance


Per Tour 35+ Miles



Audio Stories


Per Tour 45+



Self Guided


At Your Own Pace



Tour Benefit


Tour Anytime
Any Day



Works Offline


100%
Money-back
Guarantee
Welcome to the Yellowstone, Glacier, Grand Teton and Banff Tours Bundle
Are you ready for an epic road trip through some of the most stunning landscapes in America? Join us for our self-guided tours of Yellowstone, Glacier, and Grand Teton National Parks, where you will discover the beauty and diversity of these natural wonders. You can see geysers, glaciers, canyons, lakes, wildlife, and more, as you drive along scenic roads and trails. You will also enjoy comfortable accommodations, delicious meals, and helpful tips from our experts. Whether you want to relax, explore, or learn, you will find something for everyone in these incredible destinations. Don't miss this chance to experience the best of Yellowstone, Glacier, and Grand Teton National Parks with us!
About the Bundle
Yellowstone Self-Guided Tour
Experience the raw power and beauty of nature on the Yellowstone self-guided tour. This enormous volcanic caldera has captured the American imagination for decades thanks to its explosive geysers, prismatic hot springs, and astonishing waterfalls. Home to some of the only wild bison and wolves on the continent, this park can't be missed. The Yellowstone tour itself has 10 tours which will keep you engaged throughout your multi-day drive to these incredible parks!
Glacier National Park Tour
Experience the crown jewel of the national parks with this self-guided driving tour of Glacier, one of Earth's most pristine and awe-inspiring landscapes. Cruise past crystal-clear glacial lakes, hike across breathtaking alpine tundras, and discover the secrets hidden in this sprawling wilderness. Plus, learn about the Blackfoot Confederacy, an ill-fated gold rush, and much more.
Grand Teton Tour
Discover one of America's most awe-inspiring national parks at Grand Teton with this self-guided driving tour. These impressive sawtooth mountains conceal all sorts of hidden treasures, from deep glacial lakes to historic homesteads. Drive through beautiful mountain passes, dig into the storied past of this mountain range, and go on hikes you'll never forget. Plus, get to know the local wildlife on a real-life elk refuge on this Grand Teton tour!
Banff Tour
Discover Banff's breathtaking beauty and natural splendor with our self-guided driving tour! Set in the heart of the Canadian Rockies, Banff offers stunning vistas, crystal clear lakes, and wildlife encounters. Navigate the scenic routes of this captivating mountain town at your own pace, and see the famous Bow Falls, Banff Springs Hotel, and Sulphur Mountain.
How does it work?
Once you book a tour, you'll get a text/email with instructions.
Download the app (while in good wifi/signal) and use your unique password to access your tours.
To begin touring, go to the starting point and launch the app.
The audio starts automatically once you reach the starting point. Stick to the tour route & speed limit for the best experience.
Please note that no one will meet you at the starting point.
Preview the Tour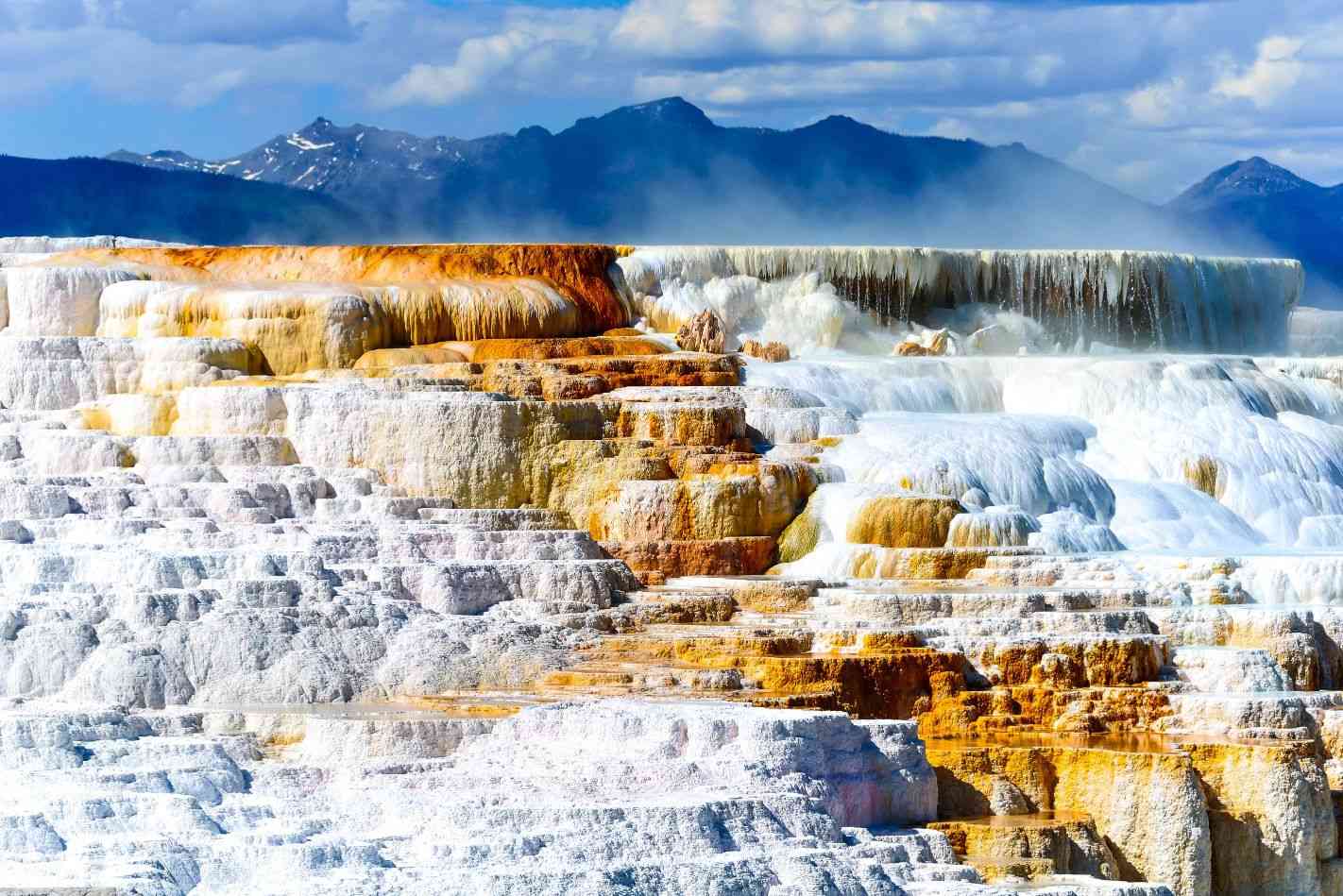 Yellowstone - Mammoth Hot Springs Audio Story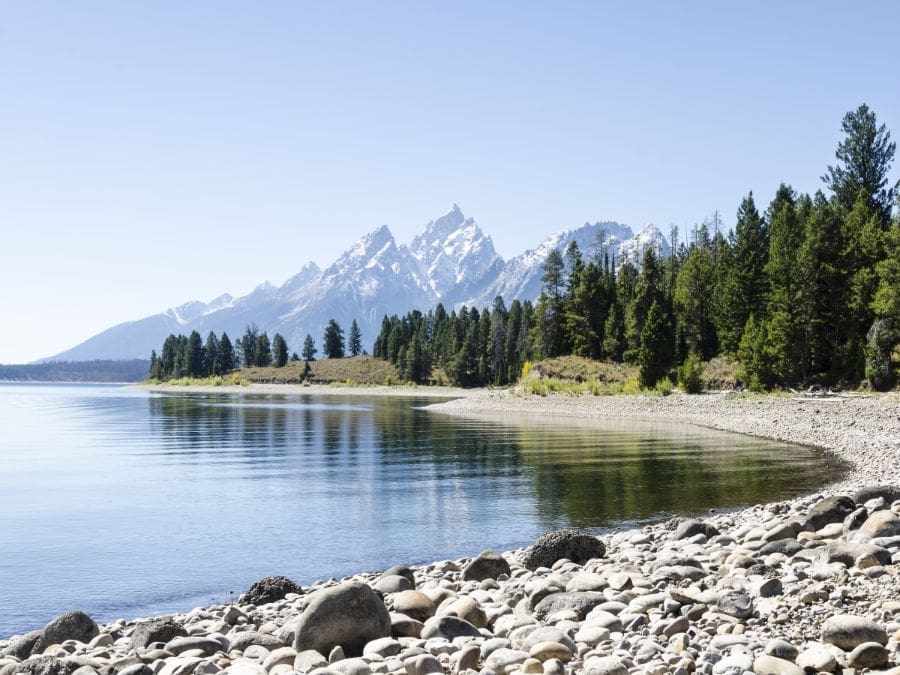 Grand Teton - Colter Bay Audio Story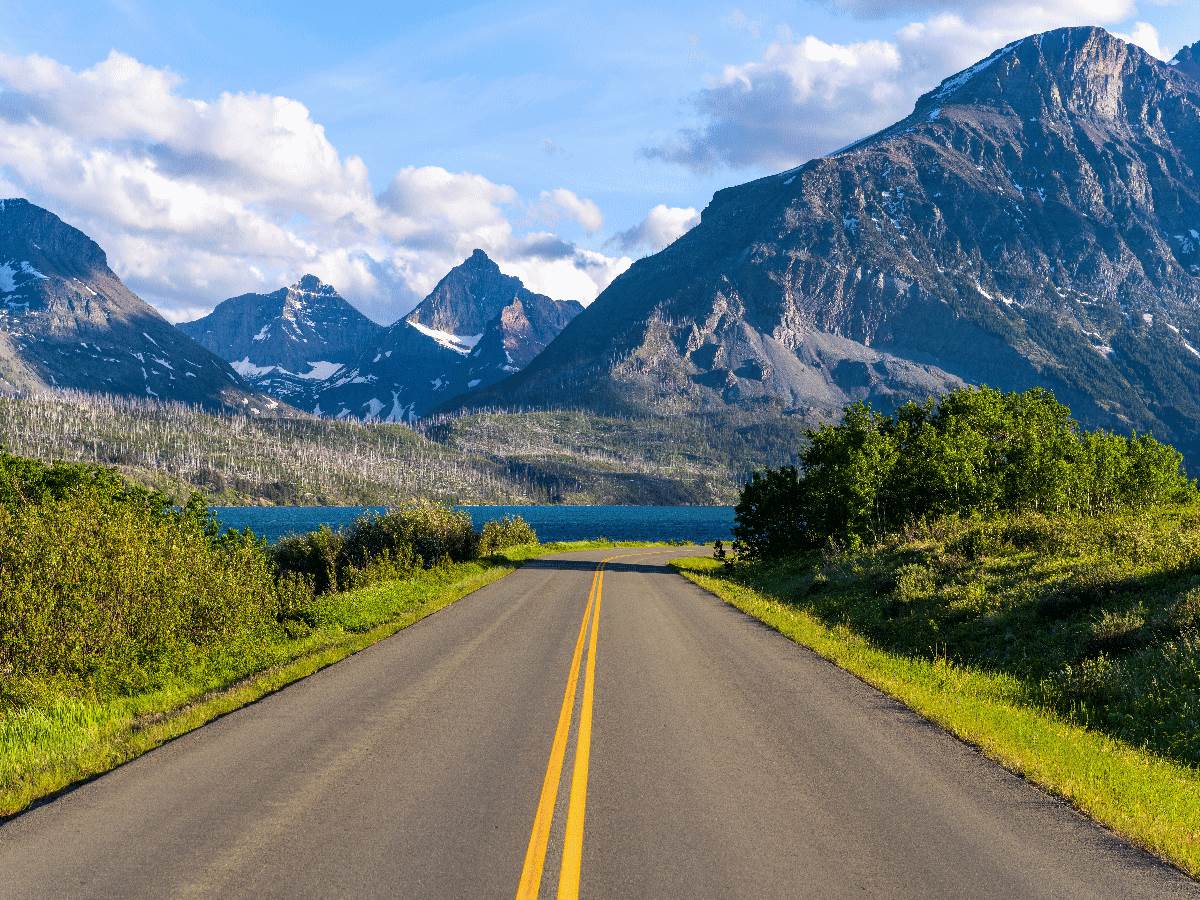 Glacier - We are going to the sun Audio Story
Tour FAQs
Yellowstone is the first national park in the world and is renowned for its geothermal features, diverse wildlife, and stunning natural landscapes.
The summer months (June to August) are popular for visiting these parks due to milder weather and accessibility to various attractions.
Yes, Glacier National Park is known for its beautiful glaciers, although they are gradually receding due to climate change.
The Going-to-the-Sun Road is a scenic highway that crosses Glacier National Park, offering breathtaking views of mountains, valleys, and glaciers.
Yes, grizzly bears inhabit Yellowstone, Glacier, and Grand Teton National Parks. However, they are wild animals, and caution is advised when observing them.
Visitors to Grand Teton can enjoy activities like hiking, boating, fishing, wildlife watching, and taking in the panoramic mountain views.
Yes, swimming is allowed in Yellowstone Lake, but the water is cold even during summer months due to its high elevation.
Yes, Yellowstone is one of the few places in the contiguous United States where you can find wild wolves.
To fully explore Yellowstone, plan on spending at least 3 to 5 days, but even a shorter visit can offer memorable experiences.
Yes, it's possible to see the Northern Lights in Glacier National Park, particularly in the fall and winter months.
Old Faithful erupts during the day and can be observed from morning until evening, but not at night.
Yes, Glacier National Park offers RV campsites, but reservations are recommended, especially during peak seasons.
Yes, some of the glaciers in Glacier National Park are visible from the Going-to-the-Sun Road, offering stunning views.
Yes, due to their remote locations and limited light pollution, these parks offer excellent opportunities for stargazing, including viewing the Milky Way.
Inclusions and Exclusions
Inclusions:
App on your phone: A link to download the Action Tour Guide App and Password for your tours.
Flexible schedule: Use any day, any time. Travel over multiple days or on next trip. Never expires.
Easy to use: Stories play automatically by GPS. Hands-free. Get HELP all day: Call, Chat, or Email.
At your own pace: No group. Take breaks for photos/ snacks/hikes. Go at your own pace.
Offline use: No cell signal or wifi required. Offline GPS Map & route. Stop-to-stop direction.
Don't miss a thing: Full itinerary, travel tips, professionally narrated videos, text, and hidden gems.
Exclusions:
Transportation, parking fees, food, and drinks.
Entry tickets or reservations to any attractions along the route.
Car Rental: Please arrange a rental car at the closest airport or train station.