As you'll hear on the Valley Forge Park tour, George Washington and the Continental Army camped at Valley Forge from December 1777 to June 1778. For a few different reasons, this period proved to be vital to the success of the American Revolution.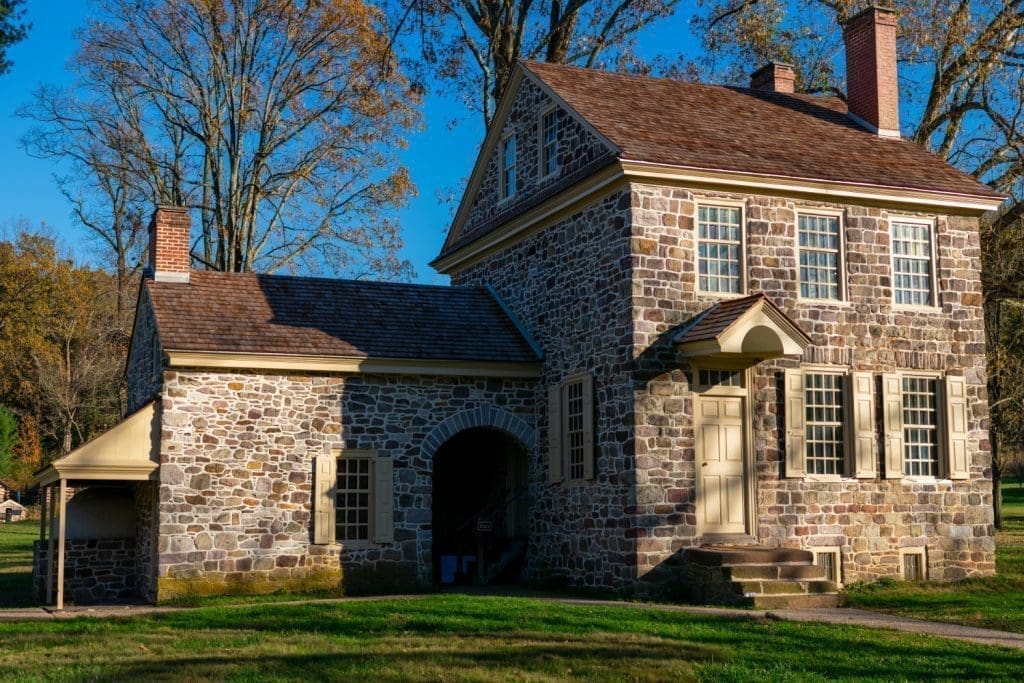 First, while the battle of Saratoga in September 1777 would prove to be a turning point in the war, Washington's army in the northern colonies had yet to find similar success. Washington had suffered a string of defeats at the end of the year, which led some in Congress to doubt his abilities as a leader. Even worse, the British had managed to capture Philadelphia, the American capital at the time, forcing Congress to flee. This was a humiliating defeat and left the Continental forces reeling. To live to fight another day, Washington's troops would have to survive a long, harsh winter in Valley Forge. It was only through Washington's expert leadership that the army was preserved and able to start a more successful campaign in the summer of 1778.
Washington's defeats in winter 1777 had made something else clear. While the Continental troops were capable of overwhelming the British with superior numbers and tactics like at Saratoga, they were woefully unprepared for more even battles. To fix this, Washington brought in Prussian commander Baron von Steuben, who spent six months whipping the ragtag Continental militiamen into shape. This proved to be enormously beneficial, allowing the Americans to go toe-to-toe with British forces when necessary.
If you'd like to learn more about the six harrowing months spent at Valley Forge and how they ultimately proved key to the eventual American victory, we recommend our very own Valley Forge National Historical Park Self-Guided Driving Tour.
Essential Travel Guide: