The only way to drive through Shenandoah National Park is to take Skyline Drive, which is about a three-hour trip from one end to the other. Of course, that can vary pretty wildly depending on how quickly you decide to travel through the park. Skyline Drive has plenty of opportunities for you to pull over and check out the sights from the side of the road, and we highly recommend you take advantage of that. The views from the Blue Ridge Mountains are gorgeous, and there are so many different vistas along the highway that it might take all day to get through the park if you're not careful.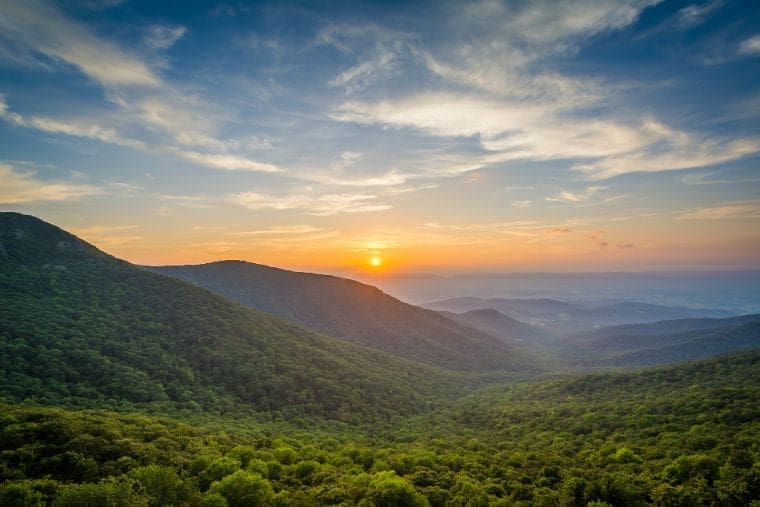 Of course, spending all day at Shenandoah National Park isn't the worst thing in the world. While Skyline Drive is a thru-road, which means you can drive through the park as part of a scenic alternative to the Blue Ridge Parkway, there's enough to do and see at Shenandoah that you could easily spend a day there and not get bored. Relax, take it slow through the park, and you might be surprised at what you find there. Because Skyline Drive is the only public road running through Shenandoah, pretty much everything the park has to offer is accessible right off it. There are hiking trails, camping spots, routes down to the river, and plenty more to see.
If you want to spend the day at Shenandoah but are unsure where to start, Action Tour Guide offers a Shenandoah National Park Self-Guided Driving Tour. With over 60 stops full of information on the park, surrounding area, and the valley's history, it'll be more than enough to get you started on your Shenandoah vacation and have you coming back to explore the rest of the park.
Essential Travel Guide: