Is Valley Forge worth visiting? For our money, the answer is an absolute yes! A Valley Forge park tour is a great way for families, tourists, or anyone interested in history to spend a day. While the park is most famous for its historical encampment, it also has plenty of other features that make it a place well worth visiting. Valley Forge National Historical Park is one of the few protected areas in southeastern Pennsylvania with various habitats within it. It acts as an oasis for nature, surrounded by more built-up cities on both sides. Over 300 different species of animals have been seen in the park, along with over 700 species of plants, so keep your eyes peeled!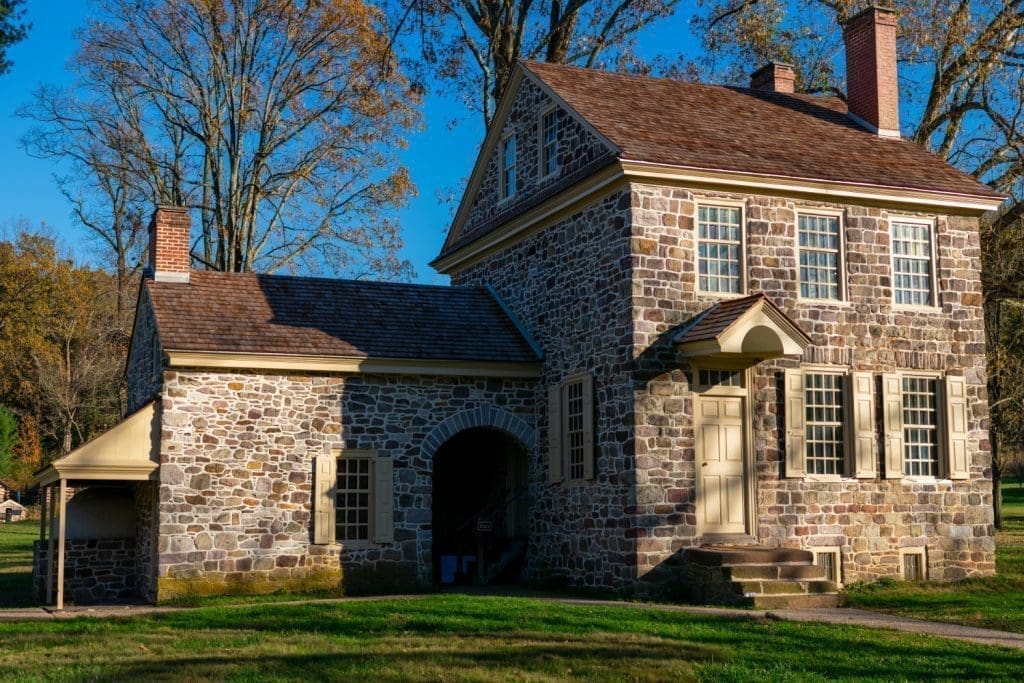 While the park's trails are reason enough to visit, the show's real star is the area's historical significance. As the site of George Washington's camp from December 1777 to June 1778, Valley Forge can lay claim to one of the most important periods of the American Revolution. Historians and park officials have painstakingly recreated the encampment itself, and some of the original buildings even remain, like Washington's headquarters. If you are interested in the Revolutionary War or just want to learn a little something and check out some cannons, Valley Forge is the place for you.
Once you're at the park, we recommend enhancing your visit by taking our very own Valley Forge National Historical Park Self-Guided Driving Tour. Because the tour is self-guided, you're encouraged to go at your own pace, so feel free to stop anywhere that especially piques your interest!
Essential Travel Guide: