Perched atop a lengthy section of the Blue Ridge Mountains in Virginia, Shenandoah National Park is one of the most beautiful and serene parks on the east coast. Whether you're just heading down the 105-mile Skyline Drive or getting off the beaten path and walking some of the park's 500+ miles of hiking trails, you're sure to find your own little spot of nature somewhere along the way. Despite being only 75 miles away from Washington, DC, Shenandoah is the perfect place to get away and relax, hike, climb a mountain, or even take a whitewater raft trip down the Shenandoah River.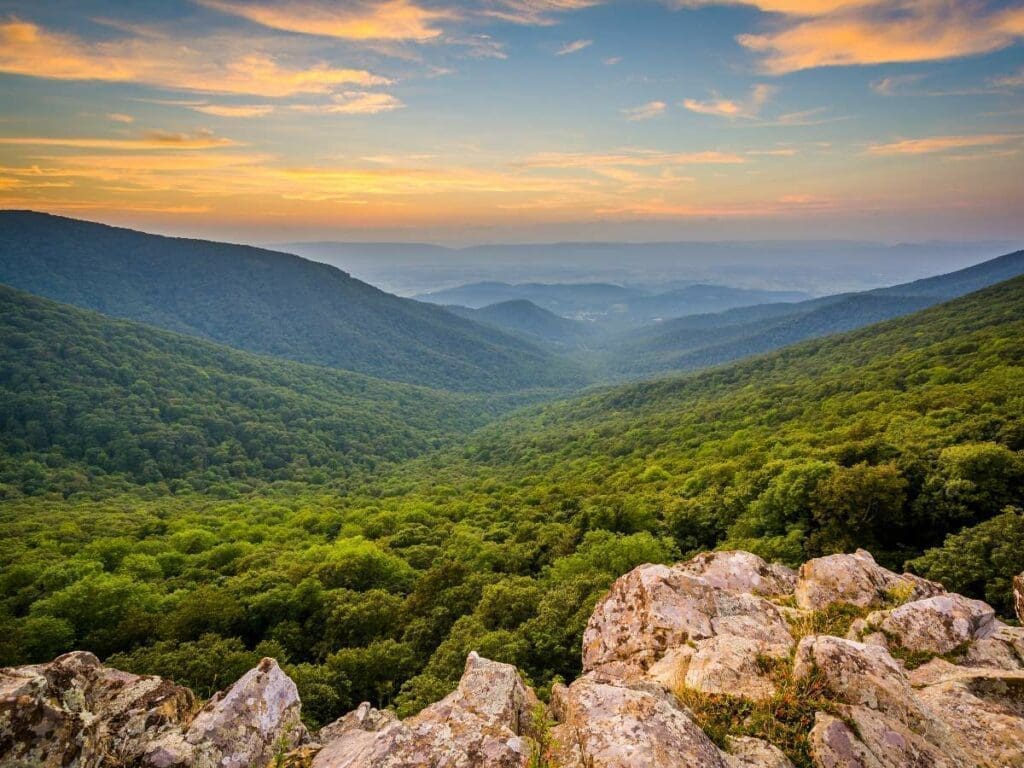 The park is a great entry point to the legendary Appalachian Mountains for visitors from elsewhere in the country. Running from southeastern Canada to central Alabama, the Appalachians are one of the most well-known mountains in the United States. Hikers travel from all over the world to try out the infamous Appalachian Trail, which runs right through the middle of Shenandoah National Park. This section of Appalachia is particularly well-known for its natural beauty and seclusion from the rest of the world, as made famous in John Denver's "Country Roads, Take Me Home," which references Shenandoah and the Blue Ridge Mountains.
When visiting the park, most people start with Skyline Drive. Running through the park, this remote highway offers plenty of spots to pull off the road and drink in the natural beauty of the mountains. However, if you'd like to get a little further out, there are a ton of places to hike, camp, and wander through the woods. At over 300 square miles, Shenandoah has more than enough room for everyone to find their own little slice of nature.

If you'd like to dig a little deeper into Shenandoah, Action Tour Guide offers a self-guided driving tour.
Essential Travel Guide: