The answer is yes; you can certainly drive around Valley Forge. Action Tour Guide's self-guided Valley Forge Park tour is a driving tour so that you can get around in the warmth and comfort of your own car. Of course, you can also park and walk around if you'd prefer! Since the tour is self-guided, we encourage you to go at your own pace, and you can even skip around to the stops you find most interesting. However, the encampment drive is about 10 miles, so you might want to get back in your car after walking around a little unless you have great cardio.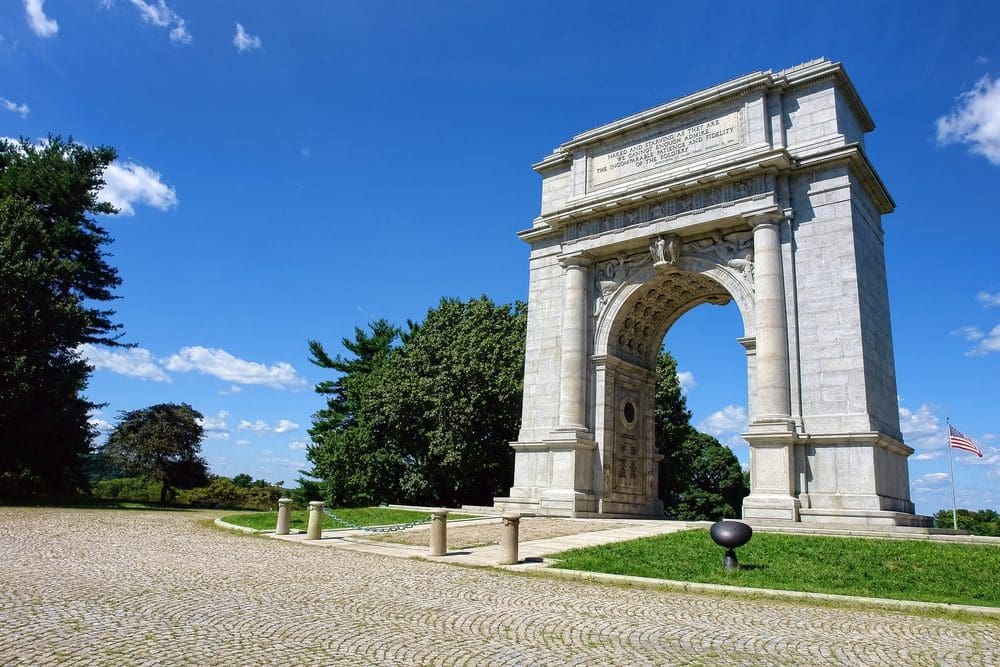 One of the reasons it's so easy to drive around Valley Forge is the flatness and openness of the area. This is one of the reasons why George Washington chose this spot for his encampment back in December of 1777. An open, flat area is suitable for driving, but it's also great for marching, drilling, other training exercises, and building shelters and other temporary buildings.
Washington also chose Valley Forge because of the high terrain. Posting his camp at a high elevation made defending against potential British attacks much easier, especially since his elevated guards would have seen any hostile soldiers coming from far away. The proximity to the Schuylkill River was also a factor for several reasons. Rivers are excellent natural defenses, and getting supplies to and from an encampment is significantly easier when you can use boats instead of having to haul everything over the land. For all these reasons, plus the proximity to Philadelphia, an important strategic target, Valley Forge was the perfect site for a long winter camp.
Essential Travel Guide: