The biggest struggle of planning any vacation is that you want all the knowledge of a professional tour guide and want to maintain the freedom of blazing your trail. How do you balance both? Use Action Tour Guide's self-guided Yellowstone driving tour to make the most out of your trip!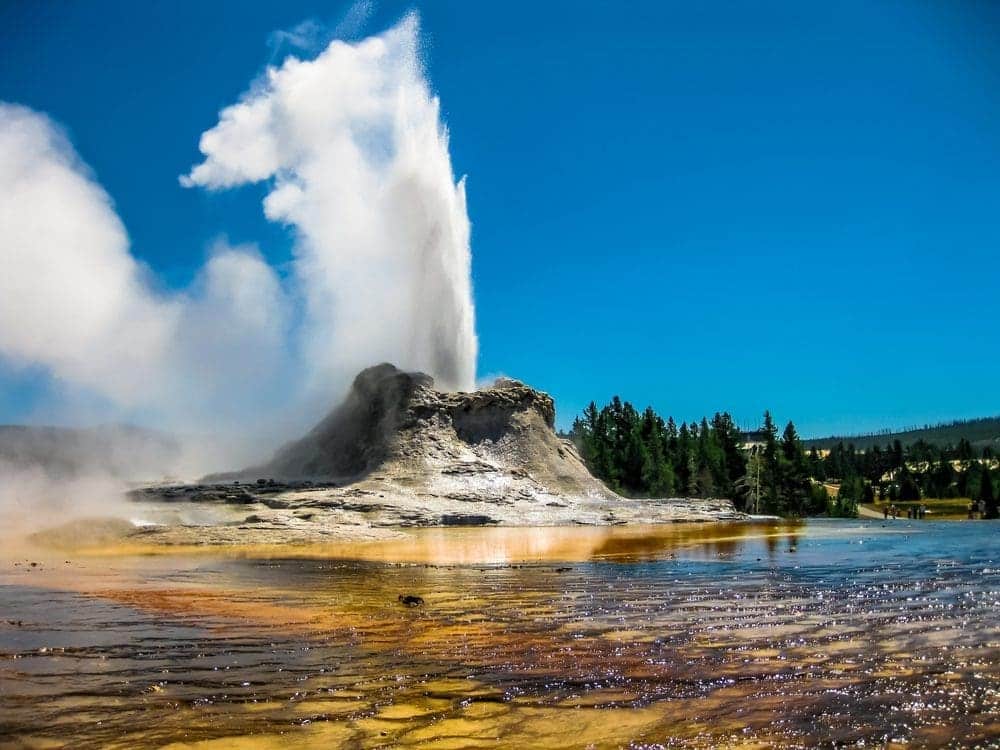 Why choose a self-guided driving tour?
Adapt your route to your journey. The Yellowstone tour has FIVE different starting locations depending on which entrance you're coming into the park from. That's a lot of flexibility! No matter which direction you're coming from, you'll get the complete experience.
Receive both directions and expertise. The app uses GPS to give you turn-by-turn navigation and tells you fascinating stories about the 150-year history of the National Park. Learn about the geothermal system that created Yellowstone's geysers, look for animals in the unique ecosystem, and hear first-person accounts from 1800s explorers!
Take the trip at your own pace. There's no scheduled departure or time limit. You can begin the tour at any time after you download the app: any day of the year, any time of day. Pause your vehicle for picnics and photo ops wherever you like. The app won't continue its narration until it detects the next landmark, so you can stop and smell the roses!
Pay one low price for every member of your trip. Over three hours of audio content is yours for just $14.99. Everyone in your car can listen to the same app—no need to purchase individual tickets or seats.
I hope you have an unforgettable trip!
Essential Travel Guide: