Preparing for a vacation is always tricky. How do you ensure you have everything without overpacking? Here are the essentials I recommend for your Great Smoky Mountain tour!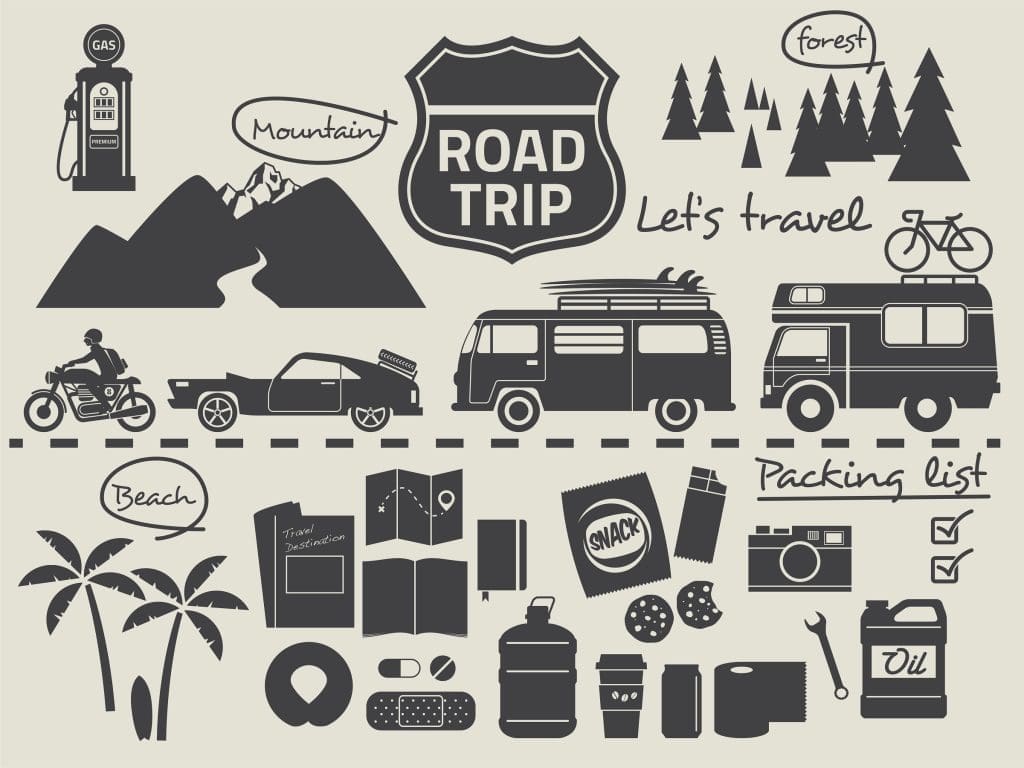 Comfortable shoes – This is the most important thing you'll need in a national park. Sneakers are a must for the trails in the Great Smoky Mountains. A lot of the coolest hikes, like Alum Cave Trail and Rainbow Falls, contain some pretty steep elevation changes.
Water bottle – Don't forget to hydrate! Extra water is a good idea for every day, especially when you're doing some serious sightseeing. 
Food – Need to refuel after a hike? There are so many beautiful places to stop and have a picnic! As you drive on your tour, you'll pass by quiet walkways like Beech Flats and scenic vistas like Morton Overlook, which make great places to stop for a quick lunch with a view! 
Sunscreen – Did you know high altitudes increase your likelihood of a sunburn? For every 1000 feet of elevation gain, the sun's UV rays intensify by 8%. Protect yourself by regularly applying sunscreen and wearing a hat. 
Bug spray – It's hard to enjoy the majestic scenery when mosquitoes are zipping around your ears. It never hurts to be prepared with your favorite bug spray bottle. 
Jackets – Even on the warmest summer day, you'll be surprised how cool it can be on top of a mountain. With the elevation, the temperature at the top of the tower is 15 degrees cooler than it is at the mountain base! Since the temperature fluctuates depending on your location and the time of day, I recommend wearing light layers that can come on and off as needed. 
Camera – Share the beauty of your vacation with your friends back home in the form of photographs! Point your lens at scenic vistas found at Webb Overlook, Inspiration Point, and Clingmans Dome Observation Tower.
Navigation – In the past, you would have packed a compass and a map, but these days you can do it all with a smartphone. Make sure you download the Great Smoky Mountains National Park driving tour before you go! The app will automatically deliver narration about each of the attractions along the way to learn all about the great history. At the same time, you immerse yourself in its stunning beauty. 
All packed? Now you're ready to be on your way! Have a great vacation!
Essential Travel Guide: