The oldest building on Wall Street, the Federal Hall Memorial Building, was completed in 1842. Though the history of Wall Street dates back to the early 1600s, most of the district's buildings were destroyed by the Great Fire of New York, which wiped out most of Lower Manhattan on December 16, 1835. Exploring Wall Street on a walking tour will take you through many eras of New York City history.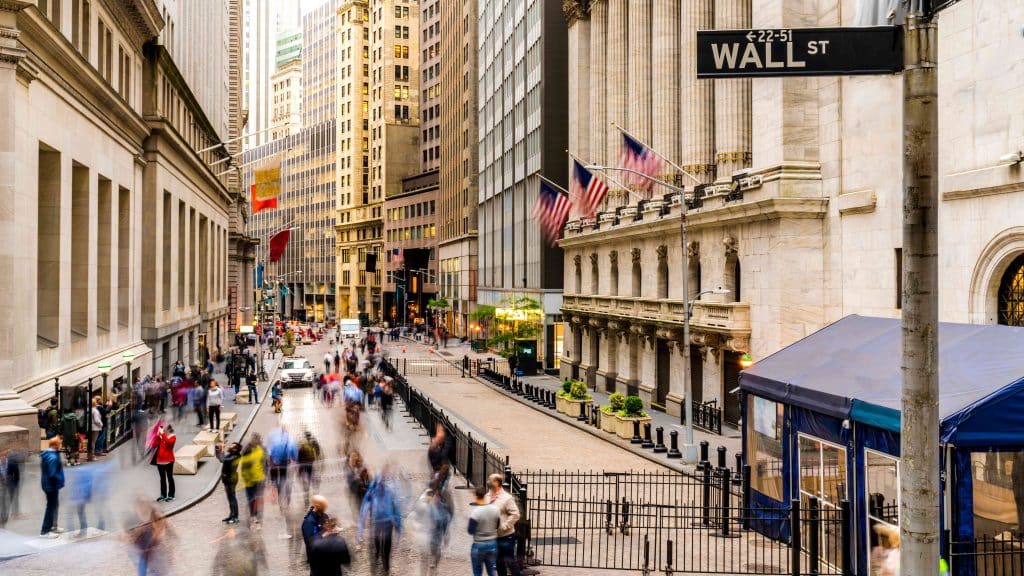 When were the buildings on Wall Street built?
Most of the landmarked buildings in the Wall Street Historic District are the product of two distinct eras: the Greek Revival period during the mid-1800s, when New York City sought to rebuild quickly after the Great Fire to preserve business, and the opulent Gilded Age in the early 1900s, when railroad magnates and oil barons saw their investments in Westward Expansion pay off.
What is the most famous building on Wall Street?
The New York Stock Exchange building is arguably Wall Street's most famous location. Built in 1903 during the Gilded Age boom, the NYSE building has seem America's economy through its most prosperous of boom eras as well as its most devastating bust eras. Its Greek colonnades and classical white marble exterior contrast the ultra-modern trading floor within. the The federal government recognized the Stock Exchange building as a national historic landmark in 1978.
Other historical Wall Street sites
The Fraunces Tavern is far from being the original structure, as it's seen several fires and rebuilds over the centuries. However, historic preservation architect William Mersereau saved the tavern from slated demolition and fully reconstructed it in 1907. Inside, you can see a replica of where George Washington once gave a victory speech at the end of the Revolutionary War. Down the street from the Fraunces Tavern, the Museum of the American Indian sits on the former site of Fort Amsterdam, a Dutch military fort built to keep out indigenous peoples following the Dutch governor's incendiary massacre of an entire tribe. The museum preserves the culture and stories of the Native Americans who once occupied the land that is now the Financial District.