The answer is yes, of course you can! In fact, Action Tour Guide offers our own self-guided Valley Forge park tour. Starting at the Visitor Center, our tour takes you through 21 stops that relive the six harrowing months here that almost ended the American Revolution for good.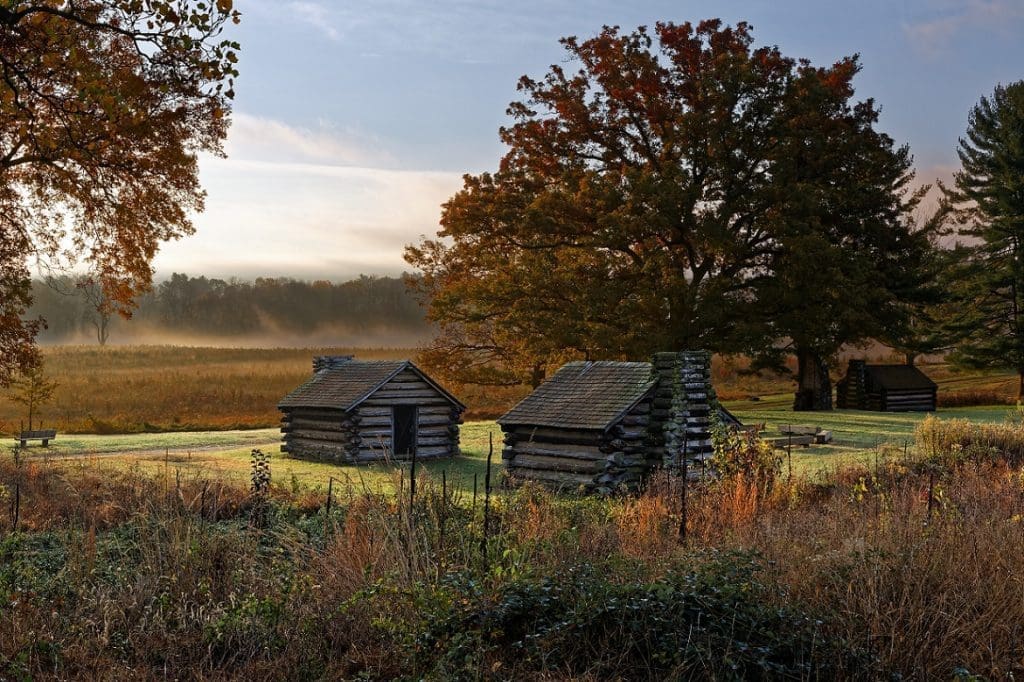 When George Washington chose Valley Forge in December 1777, he knew the winter would be difficult. However, thanks to the future President's leadership and the resilience of the Continental Army, not only did they survive the winter, but they emerged in June 1778 as a newly trained and energized fighting force capable of going toe-to-toe with the British in open warfare. In many ways, the six months spent at Valley Forge made up one of the most vital periods of the war, which makes this the perfect tour for anyone interested in US history.
The tour will take you through the recreated encampment, providing all the context you'll need to imagine yourself in the tattered shoes of the soldiers who wintered there. We'll also take you to the most important sites in the camp, like Washington's headquarters and Artillery Park, and introduce you to the historical figures who lived in Valley Forge, from the major players like General Horatio Gates and Baron von Steuben to the larger-than-life heroes of the Continental Army like firebrand preacher-turned-officer "Devil Pete" Muhlenberg and "Mad Anthony" Wayne, who came to Valley Forge seeking redemption for past mistakes.
Whatever it is you're looking for, we're confident that you'll find something to pique your interest at Valley Forge or our other tours. With a self-guided tour, you're in the driver's seat, so feel free to make the experience your own.
Essential Travel Guide: