The location in the Great Smoky Mountains that attracts the most tourists every year is the fabulous Cades Cove Loop Road.
When you visit the valley, it's easy to see why: thousands of acres of wide-open meadows, distant mountains towering above the landscape, flora and fauna flourishing everywhere. Simply put, it's breathtaking.
Cades Cove is popular with visitors today. But it was popular even BEFORE it was added to the National Park… Let's see who else found this idyllic valley the perfect place to settle!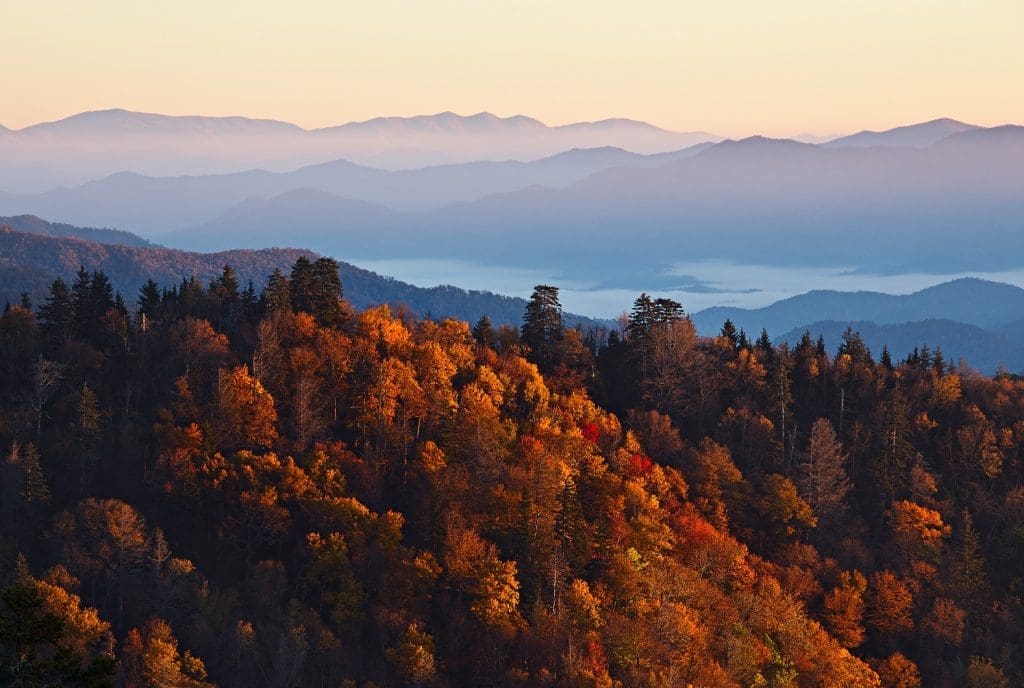 Animals
In Cades Cove, you'll find wild deer, turkeys, raccoons, coyotes… and even bears! The Great Smoky Mountains feature the densest population of black bears in the whole country. At least 1500 bears make their home within this national park. Cades Cove is the best place to find them! Just like the settlers before them, black bears love the open meadow…. and they ESPECIALLY love the thickets of wild red mulberries!
The Cherokee people
The diverse types of game in this cove made it a perfect hunting ground for the Cherokee. In fact, the Cherokee name of this valley is Tsiya'hi, or "river otter place." The name Cades Cove honors a Cherokee leader called Kade, with a K. Chief Kade established a seasonal encampment nearby for hunters. The strongest men would stay in this temporary camp for hunting trips far from home, and then return to the rest of the tribe after a few weeks.
European settlers
Chief Kade and his hunters were forced to abandon their camp in 1819. The US Government purchased this land from the Cherokee, leaving the cove open for European-American pioneers to build on. It's easy to see why settlers chose Cades Cove to put down their roots. For a farmer or hunter, a beautiful, bountiful valley like this is paradise! The population went from 0 to almost 300 within just ten years. A few more decades and it was nearly at 700, with grist mills, feed barns, and THREE churches. Though the buildings are long abandoned, they still stand in exactly the same place today. Over the centuries, this land has been a sought-after paradise. See for yourself when you take a Great Smoky Mountains driving tour!
Essential Travel Guide: