Simply put, the Cape has everything! A tour of Cape Cod features a perfect mix of nature, history, and culture.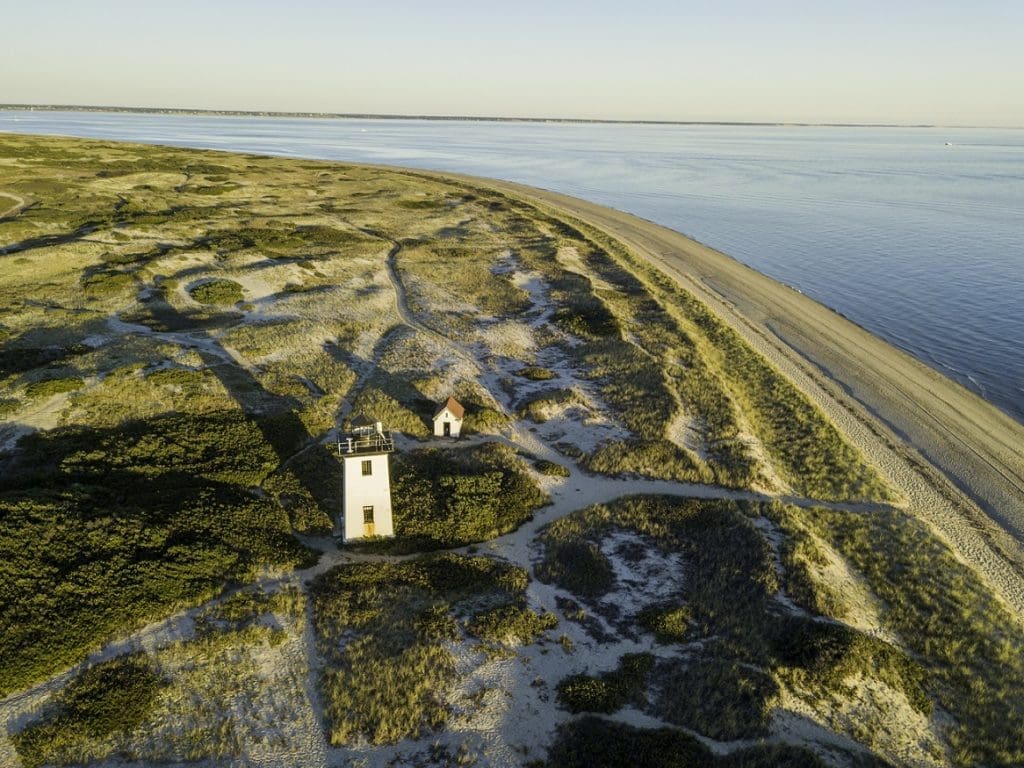 What's the first thing you think of in Cape Cod? Beaches! There are dozens of them lining both coasts of the Cape, each more spectacular than the last. From the riptides of Race Point to the placid sheltered bay of Herring Cove, there's a beach for every type of traveler. Whales love the Cape just as much as people do. During the summer months, whale-watching is at its peak in New England!
But Cape Cod isn't just beaches… there's also beeches. (See what I did there?) The Audubon Wildlife Sanctuary features five miles of hiking trails that lead through all the varied terrains of the Cape: salt marshes, pine woods, grasslands, and freshwater ponds. There's also the Atlantic White Cedar Swamp Trail, a "magical" forest where the canopy is so dense, it always appears like twilight.
There's a lot in Cape Cod for the How would you like to visit the site of the first meeting between Pilgrims and Native Americans? What about the beach where the first wireless transatlantic message was sent by a massive radio tower? And the lighthouse where Henry David Thoreau collected incredible stories from locals? There's so much history packed into such a small stretch of land! This audio tour will tell you all about the Cape's history, from the Nauset tribe that lived here to the Bohemian art scene in Provincetown.
Speaking of P-town, let's talk about the inimitable culture of the Cape! The vibrant creative scene has been thriving here for decades. Visit the dozens of galleries and art studios. Check out new experimental plays at the Provincetown Theatre. Shop at independent locally-owned bookstores, boutiques, and cafes. And celebrate Pride all year long with the prominent LGBT+ community!
It might seem impossible to get the full scope of the Cape in just one day… but you can do it all with a self-guided driving tour! Download the Cape Cod tour to your device. The GPS-activated app will automatically tell stories about your surroundings and give you directions to all the can't-miss sights. See for yourself why Cape Cod is such a legendary vacation destination! Head to the App Store or Google Play Store to download a Cape Cod self-guided driving tour.