If you've ever wondered why Cape Cod has become one of the most popular vacation destinations in the United States, then this blog post is for you! Simply put, the Cape has everything! A tour of Cape Cod features a perfect mix of nature, history, and culture.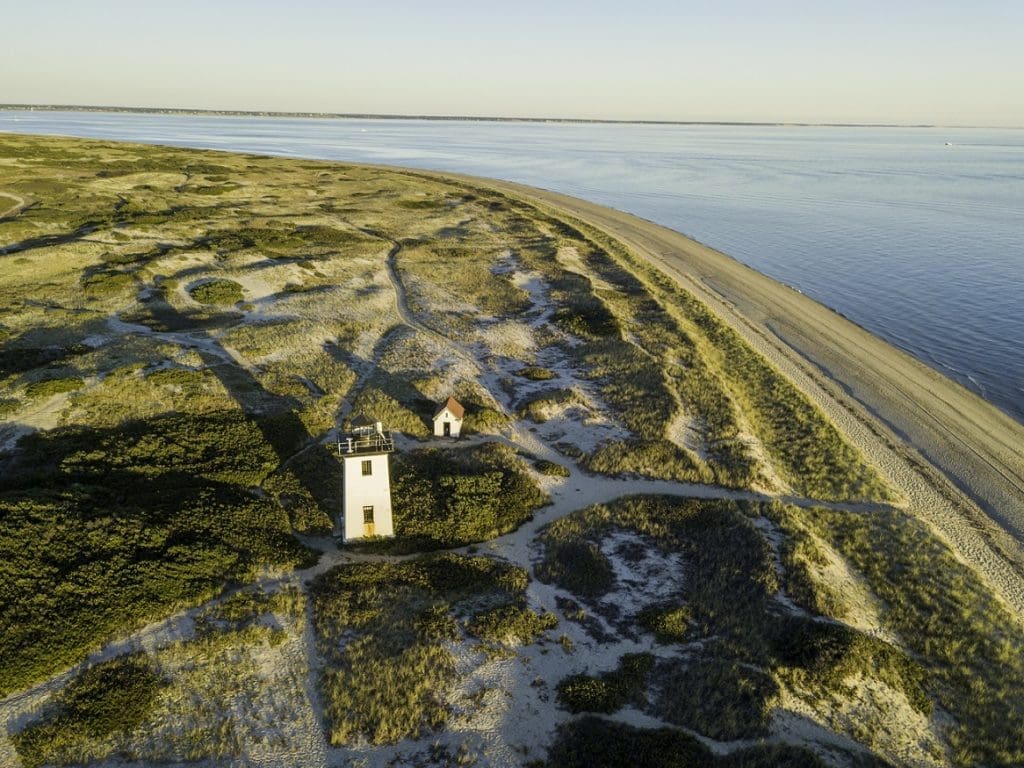 Tourist Attractions in Cape Cod
What's the first thing you think of in Cape Cod? Beaches! There are dozens of them lining both coasts of the Cape, each more spectacular than the last. Provincetown, at the tip of the cape, provides an eclectic blend of culture with art galleries and local eateries while Wellfleet boasts some gorgeous beachfront scenery perfect for birdwatchers or those wanting to explore marshes side by side with wild seals! Eastham's Coast Guard Beach is one of America's top ranked public beaches featuring beautiful calming waterside panoramas as you stroll along its soft shores. Other famous places include Marconi Beach known for its impressive sand dunes views.
Cape Cod isn't just beaches… there's also beeches. The Audubon Wildlife Sanctuary features five miles of hiking trails that lead through all the varied terrains of the Cape: salt marshes, pine woods, grasslands, and freshwater ponds. There's also the Atlantic White Cedar Swamp Trail, a "magical" forest where the canopy is so dense, it always appears like twilight. Tourist attractions in Cape Cod are full of picturesque lakes, lighthouses, bustling towns with plenty of shops and restaurants to explore as well as sandy beaches with warm waters perfect for swimming. Another famous activity, whale-watching, is at its peak During the summer months., whale-watching is at its peak in New England!
Whether you want to relax on one of Cape Cod's white sand beaches or explore the region's historic monuments, the island of Cape Cod has a multitude of tourist attractions.
Cape Cod's Historical Significance
How would you like to visit the site of the first meeting between Pilgrims and Native Americans? What about the beach where the first wireless transatlantic message was sent by a massive radio tower? And the lighthouse where Henry David Thoreau collected incredible stories from locals? There's so much history packed into such a small stretch of land! This audio tour will tell you all about the Cape's history, from the Nauset tribe that lived here to the Bohemian art scene in Provincetown.
Benefits of Visiting Cape Cod
One of the best things about going to Cape Cod is being able to enjoy nature away from the hustle and bustle of everyday life. Taking in picturesque scenes against azure waters or a spectacular sunset over one particular beach gives visitors countless opportunities to truly appreciate their surroundings without stress or distraction.The air quality in this area is among the best in the country, and public beaches offer plenty of opportunities for relaxation and rejuvenation during your stay on this beautiful stretch of Massachusetts coastline. Furthermore, local seafood restaurants ensure you get to savour fresh foods from nearby fishing villages without sacrificing convenience.
Culture of the Cape Cod
The vibrant creative scene has been thriving here for decades. Visit the dozens of galleries and art studios. Check out new experimental plays at the Provincetown Theatre. Shop at independent locally-owned bookstores, boutiques, and cafes. And celebrate Pride all year long with the prominent LGBT+ community!
Conclusion
The area's distinctive features are what draw crowds of tourists each year, making it one of the most visited destinations in the United States. It might seem impossible to get the full scope of the Cape in just one day… but you can do it all with a self-guided driving tour of Cape Cod! See for yourself why Cape Cod is such a legendary vacation destination.
I'm sure you will love our self-guided tours. I strongly recommend that you subscribe to Action+, which includes all of our tours in a single, year-long package. Travel all year and take our self-guided tours with you wherever you go!
Essential Travel Guide: