"O'ahu" has no official translation. In the past, ethnographers have speculated it derives from a phrase meaning "the gathering place." Though this is linguistically inaccurate, the name seems to fit. As you'll see on your tour of O'ahu, this is Hawaii's most popular and populated island. Over a million people inhabit O'ahu–– that's two-thirds of the population of the entire Hawaiian archipelago!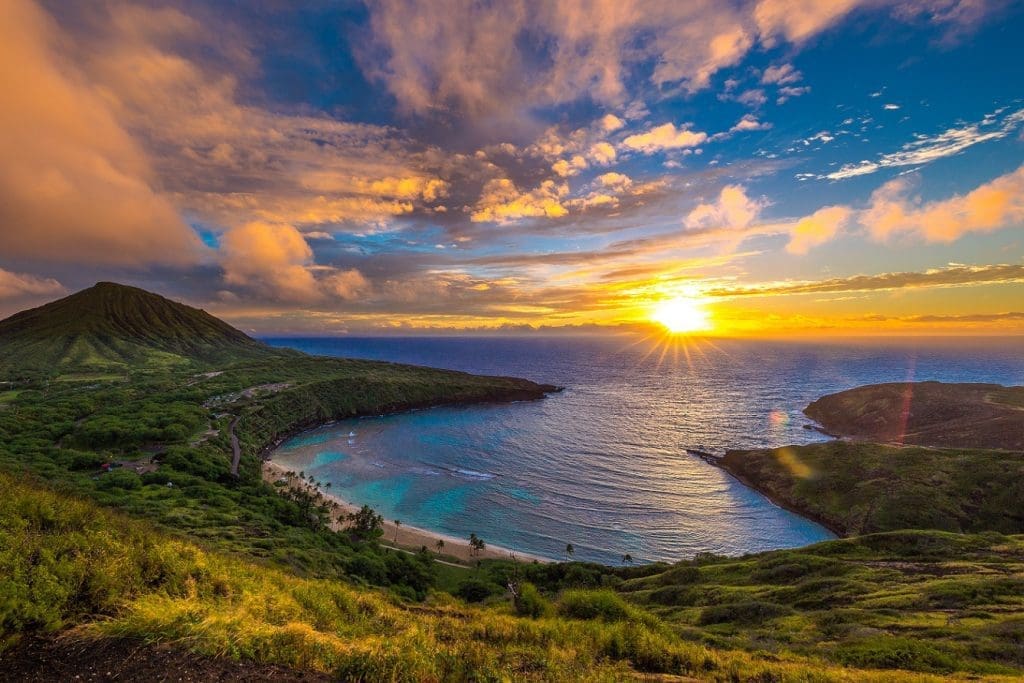 What about Honolulu?
Honolulu is Hawaii's biggest city, most populous city, and state capital. The city is located on a peaceful harbor on O'ahu's southeastern side. The name "Honolulu" means "calm port" or "sheltered harbor."
The first settlement appeared here all the way back in the 11th century. Honolulu was a secluded, peaceful place for Hawaiians to gather, fish, surf, and feast. (Learn more about early Hawaiian culture along this tour.)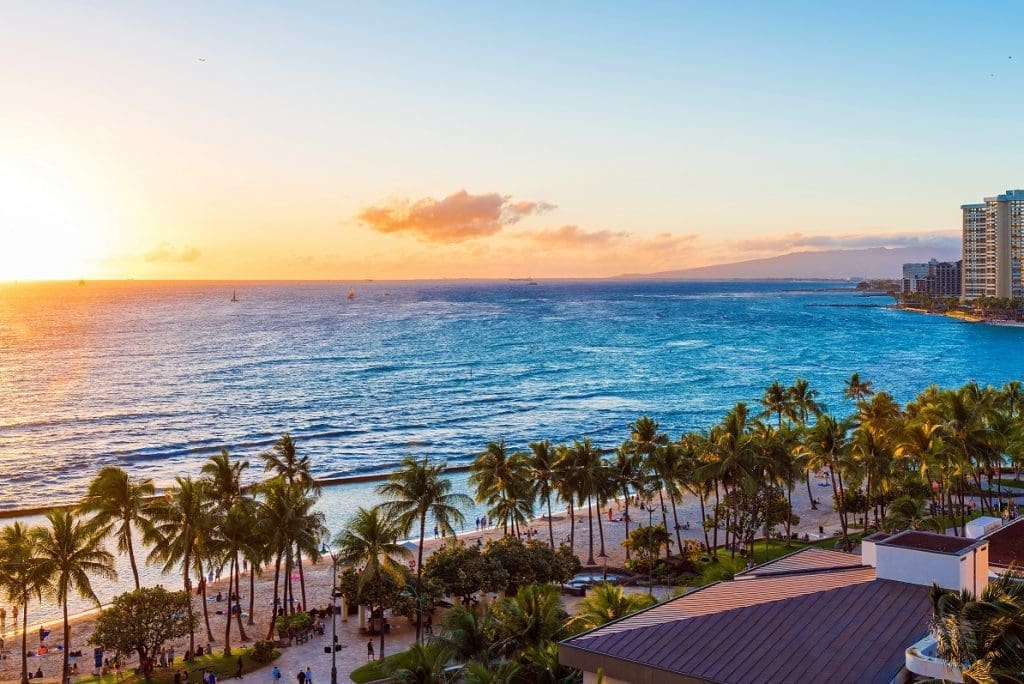 Honolulu was the ideal location for travel and trade… and sooner or later, ships took notice. As time passed, traffic boomed. The calm waters were perfect for both cargo ships and passenger vessels. The placid bay became a bustling port.
Of course, any port worth its salt needs a lighthouse to navigate by. In 1926, Honolulu finally got its first: Aloha Tower. Aloha means both "welcome" and "goodbye." The perfect name for a structure that receives incoming boats and sends them off on their way again!
Ready to visit O'ahu?
Download the O'ahu self-guided driving tour today! The app takes you all around the island's south shore, giving you turn-by-turn directions activated by GPS. The best part about this tour? As you drive around O'ahu, the narration will tell you the history and culture of Hawaii, from its first kings to its induction into statehood. Learn all about turtles, volcanoes, and the ancient art of surfing. Everything you ever wanted to learn about Hawaii's most popular island is right here in one place! Experience the natural beauty and vibrant culture of Hawaii at your own pace with our All Hawaii Self-Guided Driving Tours Bundle! 
Essential Travel Guide: