Wall Street is an unmissable stop on your tour of New York. Brimming with history and culture, the heart of America's financial industry has much to offer tourists.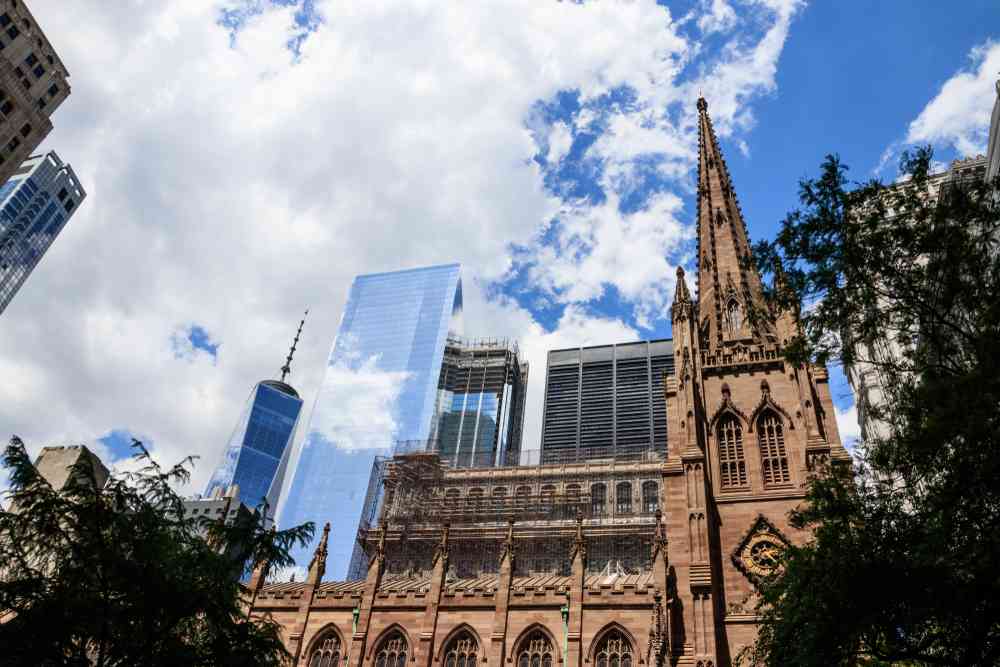 What to see on Wall Street
Stepping out of the subway onto Wall Street almost feels like stepping back in time. The Wall Street Historic District's many cobblestone roads and Gilded Age buildings make you feel like you're dipping into America's prosperous past. Unless you have business that takes you inside, you can't go into most of the buildings on Wall Street proper. However, there are plenty of buildings you can go inside around the district. At the west end of Wall Street, go inside Trinity Church for a chance to marvel at its intricate stained glass windows and Gothic architecture. Northwest of Wall Street, visit the National September 11 Memorial, which consists of two monolithic black marble fountains where the Twin Towers once stood, as well as a museum where you can learn more about the attack, those who lost their lives, and the first responders who saved many more.
What to do on Wall Street
New York's Financial District, which includes Wall Street, offers lots of activities for tourists and locals alike. After the devastation of 9/11, the city and investors alike have ramped up efforts to revitalize the district. The Oculus, near the 9/11 memorial, is FiDi's newest tribute to capitalism: a massive subterranean mall with a whale-like glass roof holds many luxury shops and a public art gallery with rotating exhibits. For the museum-inclined, there's the September 11 Museum, the Museum of the American Indian, and the Fraunces Tavern Museum, where you can learn all about the district's colonial history. For the culinary tourist, FiDi offers exclusive dining destinations populated by the district's high-powered financial workers, including The Capital Grille, Crown Shy, Bobby Van's Steakhouse, Delmonico's, and others. You can even eat at the Fraunces Tavern, where George Washington once gave a parting address to military leaders at the end of the Revolutionary War.
Ready to start exploring Wall Street?