The best self-guided driving tour of O'ahu takes between two and three hours to complete. But I suggest you plan for the whole day–– or more. There's SO MUCH to see!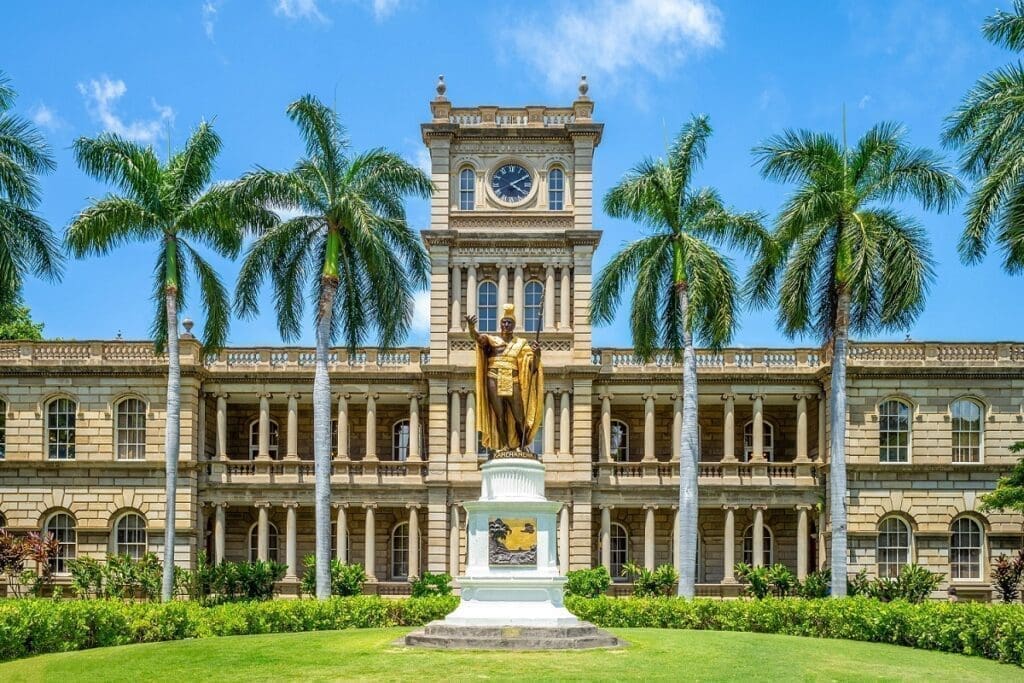 Here are some spots where you might want to take an extra few minutes to explore:
The Diamond Head crater. You can't miss it; it's one of the most recognizable natural landmarks in the world! The hike is steep, but the payoff is breathtaking. The bird's eye view of O'ahu's south shore is worth the hike… and the selfies will be absolutely legendary.
Turtle Beach. Calling all animal lovers! This beach is crawling with endangered green sea turtles, eating algae and enjoying the sun. It's amazing to see these humongous creatures in their natural habitat. There's many other animals you can see on your O'ahu tour, too. Keep an eye out for Hawaiian monk seals and bottlenose dolphins!
Lulumahu Falls. Everything about Lulumahu is simply marvelous. This 2.5-mile loop trail leads you to a lovely 50-foot waterfall spilling into a spectacular pool of clear water. Along the way, you'll find yourself in a beautiful bamboo forest. It's like something out of a fairy tale!
Waimānalo Beach. Here's one of O'ahu's best kept secrets. Most tourists miss this beach because it's surrounded by a thicket of ironwood trees. But this seclusion is exactly what makes it so magical. Just you, the sand, and the sea; no need to worry about other people here!
And that's just naming a few of the dozens of sights along the O'ahu route. So you can see why you might even want to take a whole week to do it all!
How do you learn about all these locations in just one trip? The best way to see O'ahu is with a self-guided driving tour. With your own vehicle, you control the pace of the vacation. Want to grab a bite at Hukilau Marketplace, or wait for dusk at Sunset Beach? No problem! The narration is activated by GPS, so the tour won't continue until you're back on the road to the next destination. Who wants to rush? It's called island time for a reason! So relax, slow down, and enjoy every corner of O'ahu at your leisure!
Essential Travel Guide: