If you're looking for a budget-friendly trip packed with tons of fascinating history, look no further than Gettysburg National Military Park. Unlike many National Parks, the Gettysburg National Military Park charges no entrance fee. It is completely free to cruise through history while you soak up the sights and stories with a Gettysburg Auto Tour.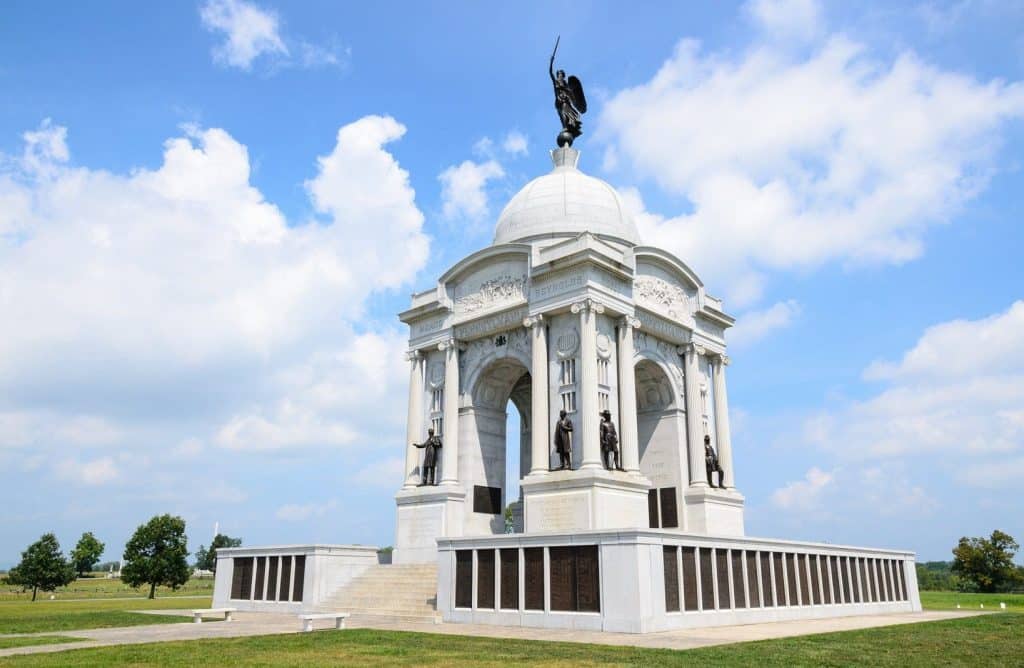 You can grab the Gettysburg Auto Tour at the Gettysburg Heritage Center in CD form or online anywhere that you buy apps for your phone! Combining deep dives into history with an immersive look at all three days of the Battle of Gettysburg, this driving tour is a great way to make your visit unforgettable! Keep in mind however that there is a small fee associated with entrance to the museum and to view the Cyclorama, a massive and immersive painting commemorating Pickett's Charge.
What are the hours at Gettysburg National Park?

You can visit the Gettysburg National Military Park any time of year as it is open through all seasons. The grounds of the park, the cemetery, and roads are all open thirty minutes before sunrise and thirty minutes after sunset. During this time, you're free to roam the grounds as you please, or drive along the roadways listening to your Gettysburg Auto Tour!
Where should you start a tour of Gettysburg?

Most travelers recommend beginning your journey through history at the Visitors' Center and Museum. These Can be found at 1195 Baltimore Pike. You'll want to download or insert your Gettysburg Auto Tour before you start driving to minimize distractions. The Visitors Center offers a twenty minute film narrated by the unforgettable Morgan Freeman. From here most people will enjoy the Cyclorama, and appreciate the mastery and precision in this huge painting. From there you can either begin your drive, or spend more time at the museum, checking out artifacts from the battle. Many visitors will spend about three hours exploring the grounds, museum and roadways, so make sure that you have enough time to see it all!