There are 21 historically significant sites in the Wall Street Historic District. But a walking tour of the Wall Street district will take you around more than just Wall Street itself.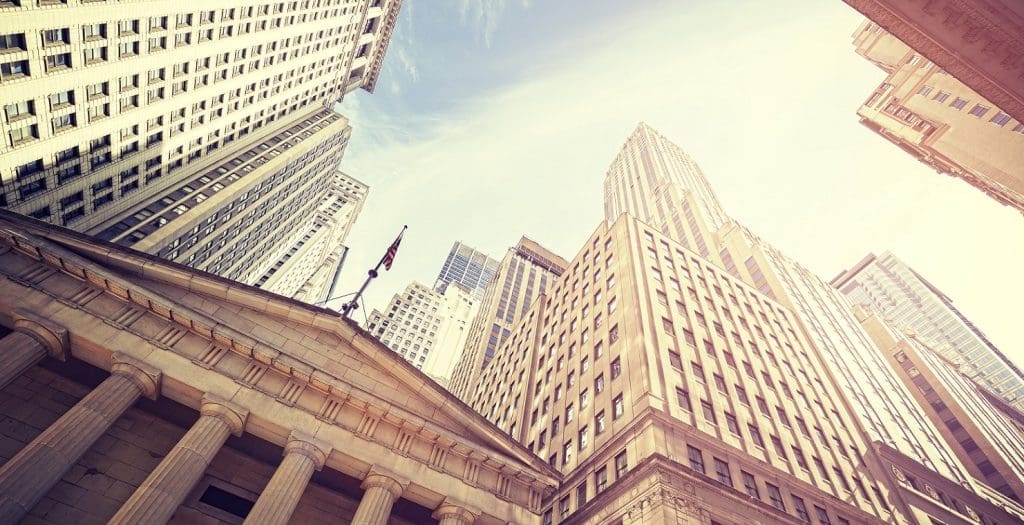 Buildings on Wall Street
On Wall Street proper, you'll walk down a wide cobblestone road lined with majestic Gilded Age and Greek Revival buildings, such as the Bank of New York, the Federal Hall Memorial, the J.P. Morgan & Co. Building, and of course, the New York Stock Exchange building. However, all of these buildings are actively used as office spaces, places of business, and even residential homes. Unless you have business that takes you inside, you'll probably have to gaze at these buildings' impressive Neoclassical facades from the outside.
Buildings and sights West of Wall Street
Unmissable sights and destinations are scattered throughout the Financial District. North of Wall Street is the Federal Reserve Bank of New York, which houses stacks and stacks of gold. West of that is Zucotti Park, which was home to the Occupy Wall Street protest movement in 2012. Further west, you'll find the former site of the Twin Towers, where the National September 11 Memorial now stands. The memorial is composed of two massive, abyss-like fountains that commemorate those who lost their lives in the 9/11 attacks, as well as a museum where you can learn more about that fateful day.
Wall Street's colonial history
South of Wall Street, you can see more of Wall Street's colonial history. The Fraunces Tavern, now under different ownership, was once where George Washington gave his farewell address at the end of the Revolutionary War. There's now a museum that preserves the tavern's history, and also a tavern that serves pub grub with a side of nostalgia. Nearby, explore the free Museum of the American Indian, which sits on the former site of Fort Amsterdam, a military fort built to keep indigenous people out of the settlement. The Dutch governor Willem Kieft, signed a treaty with local Native Americans in order to acquire the land upon which the Financial District sits: New Amsterdam. However, shortly after he signed the treaty, Kieft massacred the very tribe with which he'd just formed an agreement. As a result, kinfolk of those Kieft killed frequently attacked New Amsterdam. The Museum of the American Indian preserves the culture and stories of the indigenous people who once occupied what is now the Financial District.
Get started on your Wall Street tour with Action Tour Guide's self-guided audio tour.