There are sixteen stops on the Gettysburg Auto tour. The tour works chronologically with the events of the battle. You'll learn about the tense build-up to the battle first after leaving the Heritage Center. Then you will cruise through history, making stops at McPherson's Ridge. This was the site of the long and bloody battle's first skirmish. From there you will dig deeper into the stories of Gettysburg, continuing on to Railway Cut. Confederate troops took shelter in the ridge formed by the railroad, but it quickly became a death trap for them when Union forces advanced.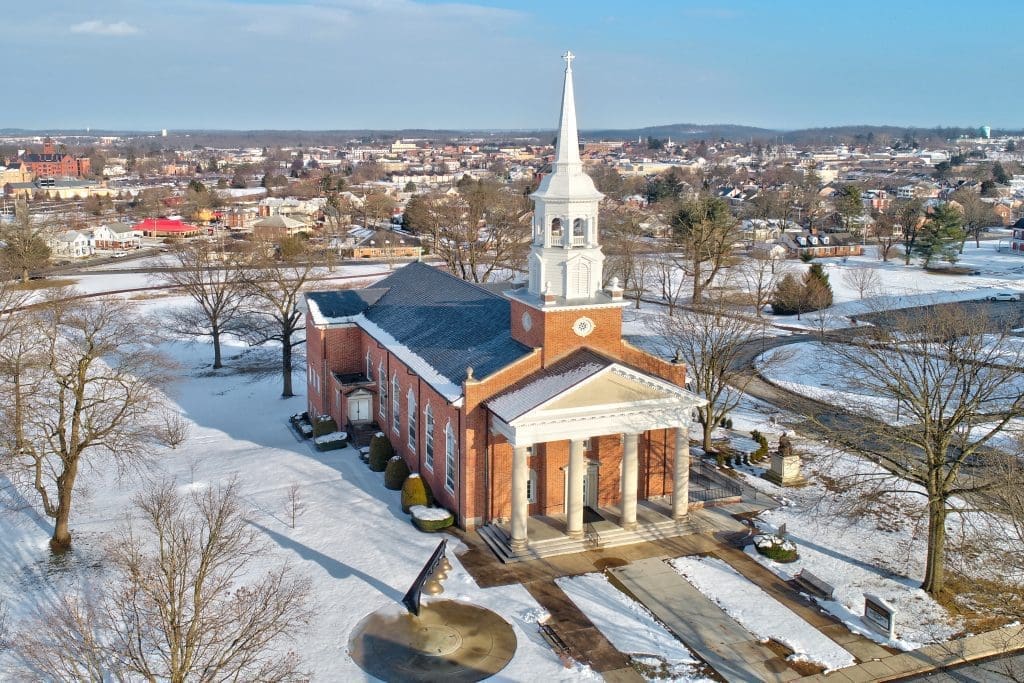 Throughout the sixteen stops on this immersive tour, you'll get to learn about the key players in this deadly battle, understand the complex strategies implemented by Union and Confederate forces, and look deeply into this keystone moment of American history. 
Action Tour Guide offers a tour guide, map and tour book all in one app, the Gettysburg Auto Tour will make your visit truly unforgettable. 
What is the best time of year to visit Gettysburg?
The Gettysburg National Military Park is open year round. This means you can cruise through history any time of year that you choose. The snow-covered battlefields and a frosty landscape can make a wintertime visit feel even more dramatic. Bright fall colors can satisfy leaf-peepers and history buffs alike for a fall visit. The park is most popular in the summertime, where temperatures can reach 85 degrees fahrenheit. Since most people spend a good deal of time exploring the park by car, limiting exposure to hot or cold weather, the Gettysburg National Military Park is one that can be visited any time of year of your choosing. If you choose to download a Gettysburg Auto tour, this will give you even more flexibility as it can be used at any time you'd like. No worrying about what time or what days an in-person tour will be available. Keep in mind that it gets quite hot and humid in the summer months and is very cold and snowy in the winter in Pennsylvania. Summer temps can soar into the nineties and the wintry months frequently bring twenty-degree days. Come prepared for the weather and to have an amazing time at this fascinating historic park!