Yes! Drive the whole family down to the Smoky Mountains for a self-guided audio tour offered by Action Tour Guide! Everyone in your vehicle will be fascinated to hear the stories that go along with each magnificent sight.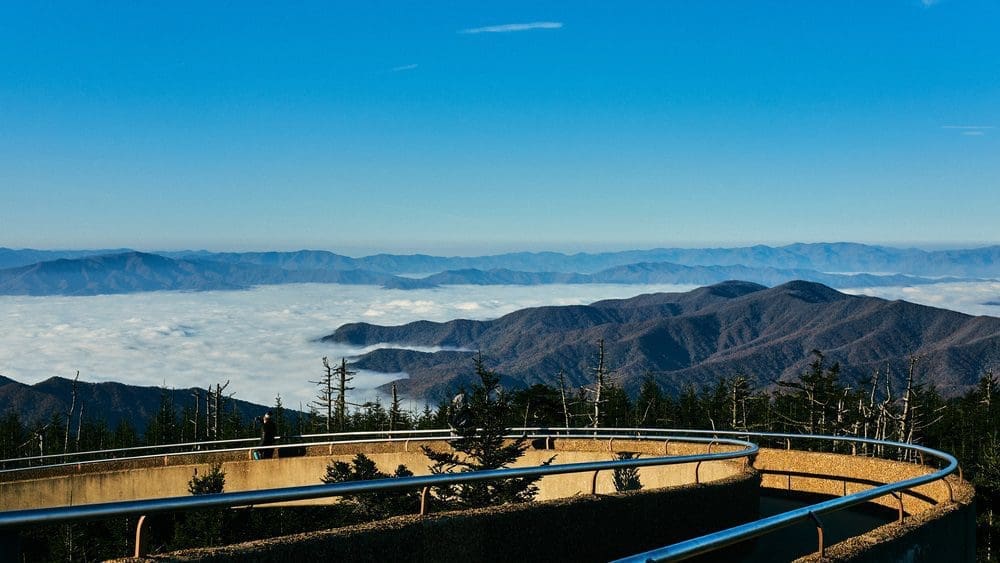 What can I learn about on this tour?
Cherokee culture. The tour has tons of legends, myths, and historical anecdotes about the Cherokee people to tell. Many rivers and campgrounds still bear their original Native names. You'll also hear about the origin myths of animals, plants, and the earth itself.
Pioneer days. After the Cherokee were forced off the land, it became an Appalachian farming community. The Roaring Fork Motor Trail preserves a bunch of old cabins from the late 1800s. Check out the old grist mills–– some of which still function today!
Creation of a national park. It takes a lot of blood, sweat, and tears to build a park–– and a lot of politics too. How did the National Park Service convince the farmers to sell their land, and get financial support from North Carolina and Tennessee during the Great Depression? Listen to the Great Smoky Mountains audio tour to get the full story!
Natural wonders. From the heights of Clingmans Dome to the valley of Cades Cove, this driving tour will take you all across the most scenic vistas in the Smokies. The route even leads to some hidden gems, like the lesser-known waterfall Cataract Falls.
This tour brings you on a comprehensive journey through hundreds of years of Great Smoky history. And the adventure is ready to start whenever you are!
How does it work? As you get close to each attraction, the GPS-enabled app will automatically begin narrating about that location. The audio won't jump ahead before you reach the next location, so feel free to stop for photo ops and lunch breaks. 
Hope this helps you plan your next vacation!