Kauai is known as a nature lover's paradise. Nicknamed the "Garden Isle" the small island of Kauai is a treasure for travelers looking to unwind, unplug and enjoy the splendor of Hawaii's natural landscape. The island of Kauai is known for its lush greenery, dramatic seascapes, and also its many waterfalls. Including Waipoo falls, which is one of the largest on the island. Kauai is also known for the "Grand Canyon of the Pacific." A visit to the Waimea Canyon is one of the best things to do on Kauai. The stunning canyon dives three thousand feet down and is over a hundred feet wide. Unlike the stark and orange Grand Canyon, Waimea Canyon is lush and green, making it a must-see on the island.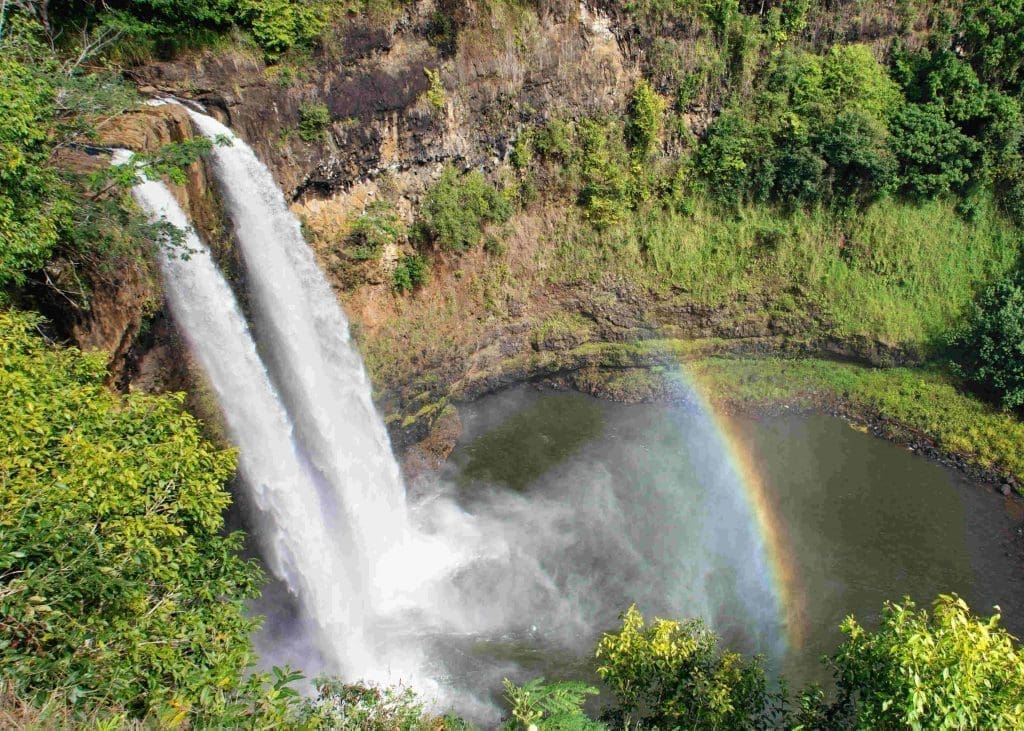 If you're taking a short trip to Kauai, one of the best things to do on the island is to view at least one of the many stunning waterfalls to be found there. Among the largest and easiest to view of Kauai's waterfalls is Wailua Falls, you can see this dazzling waterfall right from the road a little north of Lihue.
For beachgoers looking to stretch out and soak up some rays, a visit to Poipu beach is best. This is one of Kauai's best-known beaches and comes with plenty of conveniences, such as bathrooms and picnic areas. Poipu is a great place for swimming and surfing alike thanks to the sandbar that runs along the coast. The sandbar or tombola creates one portion of water that is calm and protected, while the other has a much more energetic surf. For those more interested in wildlife, keep your eyes peeled! There is a chance to see humpback whales spouting in the distance. On the shore, you might even be able to see some endangered Hawaiian monk seals lounging by the water.
Is Kauai kid-friendly?
Kauai is very kid-friendly. The best things to do on Kauai can easily be done with youngsters in tow. Walking, biking, beach-going, and visits to the waterfalls are all fun activities for kids and adults alike.