Yes. Gettysburg Park, museums and the Cyclorama are all open though masks are encouraged in enclosed spaces. There are also plethora tours relating to the Battle of Gettysburg available. From Ghost Tours to historical battle tours, there are many options for travelers. However, one of the best options for seasoned travelers and new tourists alike is a driving tour from Action Tour Guide.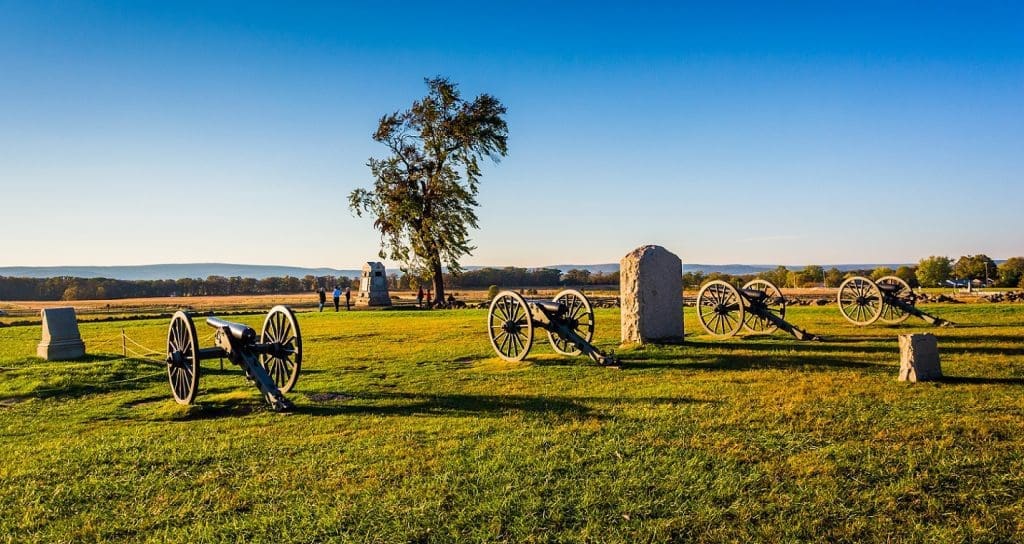 If you'd like to immerse yourself into the rich history of your Gettysburg trip, look no further than a driving tour. You'll be able to cruise through history at your own pace and on your own schedule. No more waiting for an over-crowded tour bus or hurrying through the museum to make it in time for a guided battlefield tour. You can dive deep into history from the comfort and convenience of your own vehicle. Learn about this intense three-day battle, the key players, and the genius military strategies utilized in turning the tide of the war in favor of Union forces. 
Can you camp at the Gettysburg National Military Park?
While the Gettysburg area has a large number of commercial campgrounds, there is no camping allowed directly inside of the National Park or on the battlefields. But if you can't get enough of this beautiful site, make your Gettysburg trip a multiple-day event!
A Gettysburg auto tour can be used at any time after downloading, even spread out over multiple days as you explore this massive battlefield park. Find a campsite nearby and cruise through Gettysburg by day. This is a great option for travelers who'd like to take their time soaking up all of the histories of this park. You could even make your Gettysburg three days long, the same number of days that the battle lasted for. This way, you could  trace the history chronologically and day by day with your Gettysburg auto tour.