Luckily, the weather will be pretty similar no matter when you take your O'ahu tour! Hawaii sits in a tropical latitude, so it doesn't experience seasons with the same intensity as the rest of the U.S. It's generally warm and sunny all year round.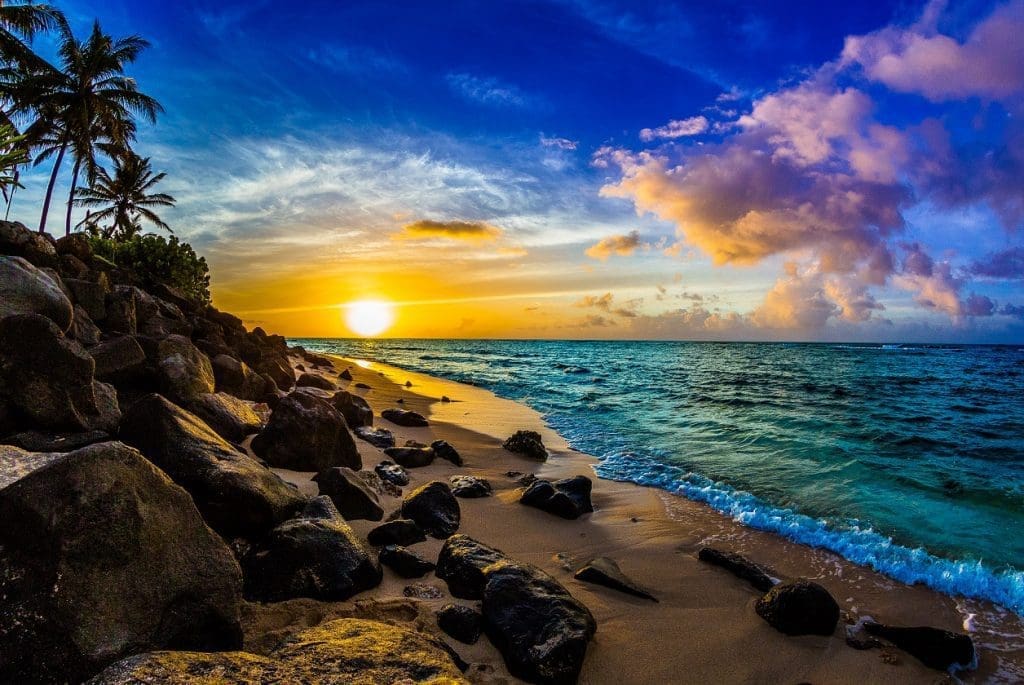 By far the most popular time to visit in the summer. And with good reason–– the days are longer, meaning more time to explore. The warm ocean currents encourage dolphins and fish to swim close to shore. The humid air brings colorful plants to a brilliant blossom. Fresh fruit like mangoes, jackfruit, and lychee are just waiting to be picked and enjoyed. The natural world is at its peak from June through August.
Indeed, some might say summertime is TOO popular. More people = more traffic, more expensive travel, and more crowds on the sweltering summer days. If that sounds like you, you might want to consider traveling in the off-season. Spring and fall are just as good weather-wise and make for a more relaxed vacation.
Are you a surfing fan? Winter is when you want to take your tour of O'ahu! Between November and February, swells can rise up to 30 feet or more! It's the best time to see some big-wave surfing in action. It's a great time for whale watching too! As humpbacks migrate from the cold northern waters to the sunshiny tropics, they make a biannual appearance at the Hawaiian islands–– once on the way down and again on the way back up.
So what's the best time to visit O'ahu? Totally depends on your priorities. There's honestly no bad time to visit. 
No matter when you choose to go, a self-guided O'ahu driving tour is a great option. The app is ready to start whenever you download, whether it's five months or five minutes before you leave. Need to reschedule? No problem. Unlike a group tour, there's nothing to cancel. All the narration is activated by GPS landmarks, so feel free to take as long as you like traveling the coast. After all, you're on island time now! Enjoy your trip!
Essential Travel Guide: