A self-guided driving tour is the number-one way to explore all the best landmarks on O'ahu at your own pace. This O'ahu tour gives turn-by-turn directions that follow a comprehensive route along the south shore, and tells you all about Hawaii's amazing history along the way. It's like having a personal tour guide in your pocket!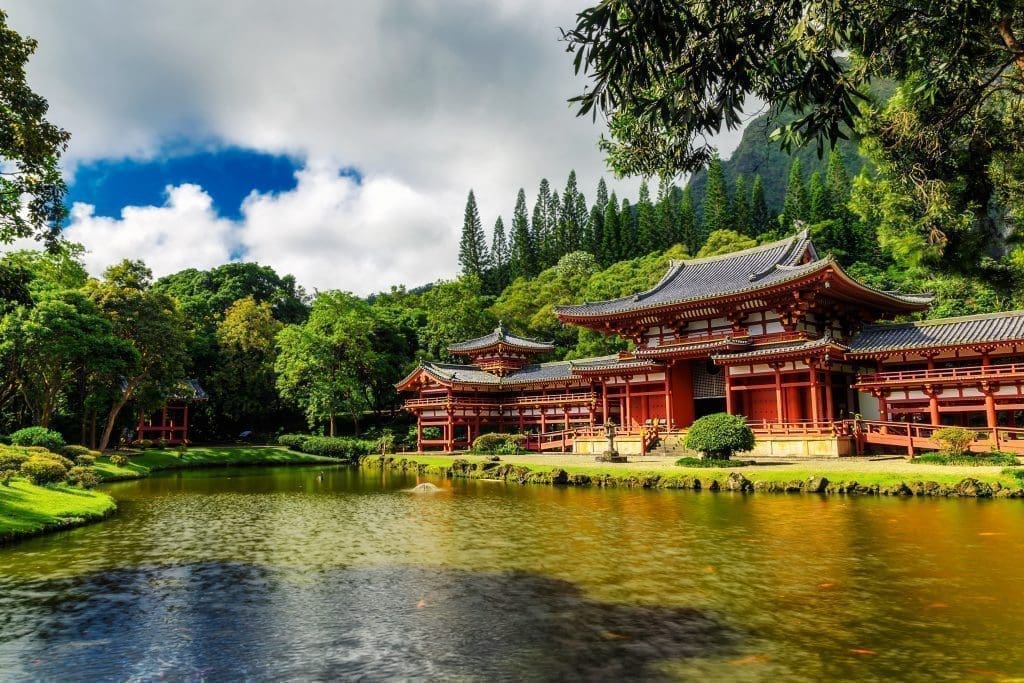 The tour starts with Honolulu, the biggest city in Hawaii as well as its capital. Listen to the story of how this ancient fishing port from the 12th century became a bustling city. It's here you'll find Iolani Palace, home to the celebrated King Kamehameha. You'll hear a lot about him along this tour; his rise to power comprises dozens of fascinating stories!
After that you'll pass by Ala Moana Beach and Waikiki Beach. Whether you're more of a surfer or a sunbather, there's no shortage of beautiful beaches to choose from.
The tour continues on to Hawaii's explosive past as a volcanic hotspot. Diamond Head Crater, China Walls, and Pele's Chair are all standing relics of O'ahu's "rocky" history!
Next, the O'ahu tour leads you to a wildlife refuge, where you'll find unique mammals and birds that look completely different from anything on the mainland. Hear the mythical tale of the red-beaked 'alae 'ula, and the significance of green sea turtles to ancient Hawaiians. If you're a plant lover, stop by the botanical gardens too. Hundreds of acres of tropical plants bloom with vibrant color all year round!
That's just a brief overview of everything you will see and learn on an O'ahu tour. There's SO much history and culture that you'll want to take your time. Feel free to pause your vehicle at any of these locations. The O'ahu tour guide is activated by GPS; that means the narration will only begin once it detects a site within range. This gives you the freedom to spend as much time as you like exploring O'ahu and control the pace of your vacation. You can even take multiple days to complete the tour. After all, you're on island time now!
Safe travels, and hope you enjoy your tour of O'ahu! 
Essential Travel Guide: