The southern side of O'ahu is almost universally considered a must-see. Take an O'ahu self-guided driving tour to see why!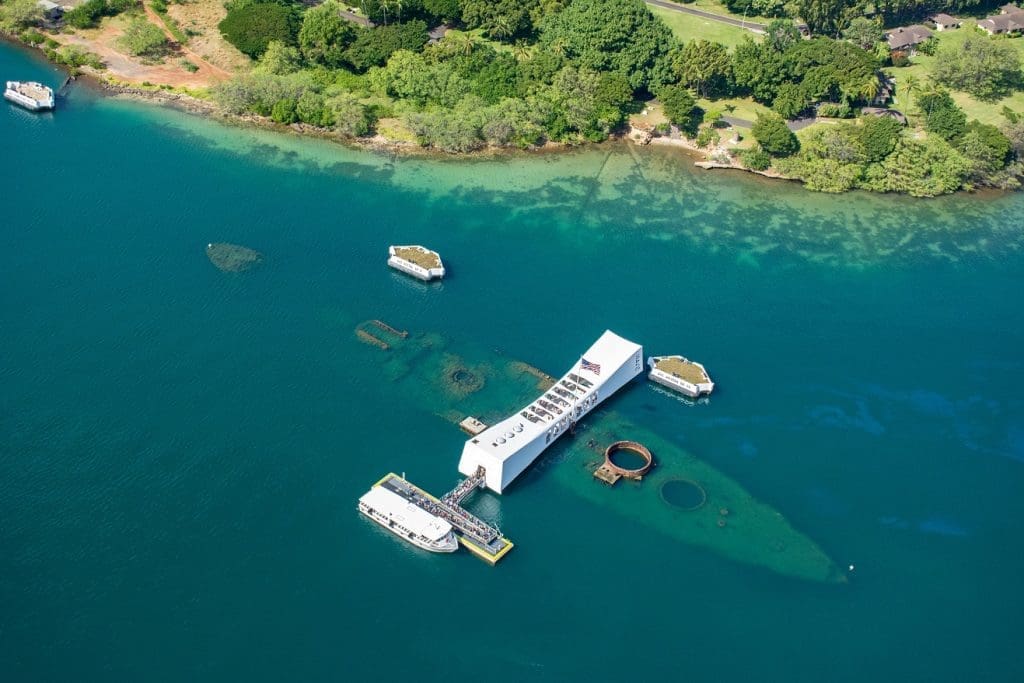 Honolulu
If you don't believe me when I say the waters at Honolulu are perfect, then just ask its first inhabitants! Honolulu was initially settled over 800 years ago. This spot was chosen above all others because the coastline is sheltered from harsh waves, making it a nice, calm place to fish and trade. In fact, the name "Honolulu" means "sheltered harbor." Over the years, that little fishing port grew into a huge city with its own unique history and culture… and the waterfront dining can't be beat!
Waikiki
Waikiki is one of Hawaii's top surfing beaches… and has been for centuries! A bronze statue of Duke Kahanamoku, adorned with fresh floral leis, welcomes you to the beach with open arms. (Learn more about Kahanamoku on this tour of O'ahu.) If you're not athletically inclined yourself, watch the pros at work from your comfortable spot on the beach.
Turtle Beach
Speaking of beaches…. if you've always wanted to see a sea turtle up close, THIS is your chance. Endangered green sea turtles often crawl up onto this beach to eat kelp and enjoy the sun. Turtles are huge in Hawaiian culture; back in ancient times, all sea turtles were considered to be property of the king, and their shells were carved into special ornaments and tools. Overhunting and pollution has led them to become a protected species, but you can still see them here on O'ahu.
The Diamond Head crater
Yes, the south side of O'ahu also boasts this magnificent volcanic caldera. It's one of the most iconic images of Hawaii–– no doubt you've seen it on a few postcards! The hike is steep, but totally worth it. From the top, you can see the entire village of Waikiki as well as an endless expanse of open Pacific ocean. There's no better spot to soak in the scope of your vacation!
This O'ahu self-guided driving tour will take you all the way across the southern coast island, following a single comprehensive route. As soon as you download the app, the tour is ready to begin whenever you are. Narration is activated by GPS, which means that the tour will talk about what it detects in the area. Feel free to take as long as you want exploring every corner of O'ahu, from the most celebrated sights to the hidden gems. Safe travels!
Essential Travel Guide: