Driving all the way around the bay will take you about five or six hours, depending on how often you want to stop. If you're looking for something that won't take all day, we recommend a driving tour of San Francisco itself.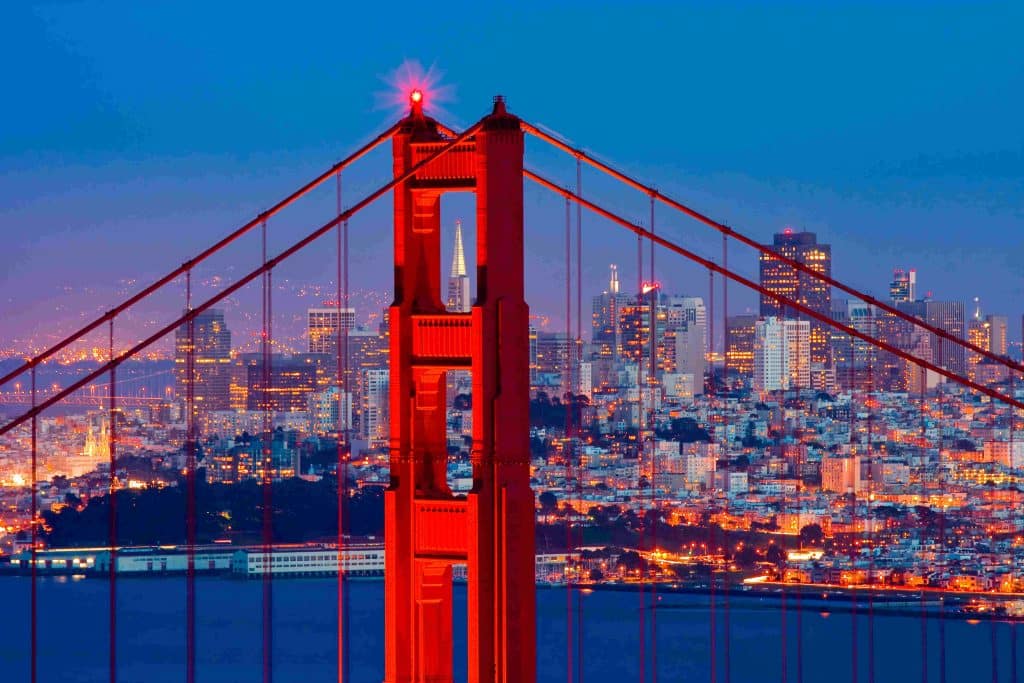 However, if you're down for a day trip, driving around the bay will bring you to some of the most interesting and vibrant cities in California. You can technically start anywhere on the bay, but we think the best place to start and finish is in San Francisco, right by the Golden Gate Bridge. From there, you can head north to Muir Woods to see the nearest grove of Norcal's famous redwood trees.
Once you've seen the redwoods, you can keep heading north along the road to Stinson Beach, then head inland to Napa and Sonoma, home to some of the world's greatest vineyards. As you drive south through wine country, along the eastern side of the bay, you can stop in Vallejo for some family-friendly entertainment at the funhouse or Six Flags amusement park. Oakland is also on the east side of the bay, as well as Berkeley. Right at the southern edge of the bay, you'll find Silicon Valley, home to the biggest tech companies in the world. Finally, between Silicon Valley and San Francisco, make sure to stop at Santa Cruz, the hidden gem of the Bay Area. Keep heading north from Santa Cruz and you'll end up back in San Francisco, right back where you started.
If you're interested in taking a closer look at the city itself, Action Tour Guide offers an Ultimate San Francisco Self-Driving Audio Tour. The tour will take you to all the highlights of the city in two hours or so, depending on the pace you set for yourself.