Whether you're taking a Newport tour or just wandering along the cliffs, there's plenty to do in or around the island. We think Newport is one of the best places to visit in all of Rhode Island, well worth a trip during your next family outing.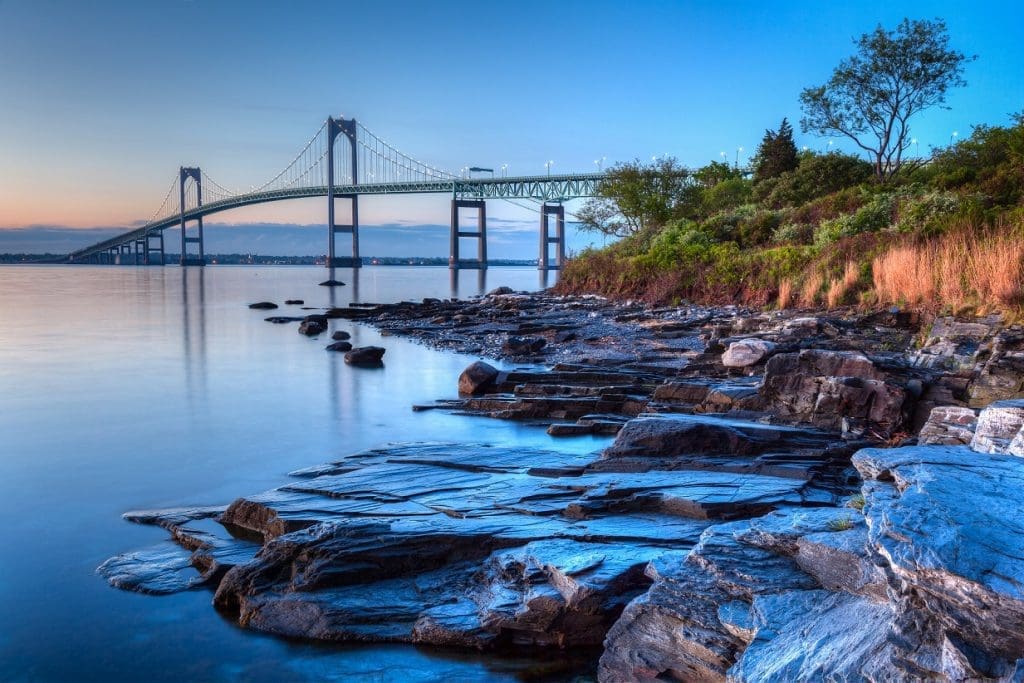 As one of the wealthiest communities in the state, Newport features some of Rhode Island's best beaches, parks, and views of the ocean. It's also home to some terrific museums and other historical sites dating back to its time as the primary seaport for the American colonies, including the oldest synagogue in the United States. That being said, in our humble opinion, Newport's greatest treasure is the incredible Gilded Age mansions that dot the cliffside all throughout the city.
During the late 19th and early 20th centuries, Newport became a popular destination spot for wealthy New Yorkers who wanted to escape the hustle and bustle of the city for a while. Manhattan aristocrats like the Vanderbilts, Astors, and Morgans built enormous summer homes overlooking the Atlantic, making Newport a hub for visiting socialites from up and down the east coast. Some notable homes include The Breakers, built by Cornelius Vanderbilt's favorite grandson, and Hammersmith Farm, the childhood home of future First Lady Jackie Kennedy. While some of these mansions have since been purchased by entertainment royalty like Taylor Swift and Jay Leno, many of them are open to the public.
Interested in seeing Newport for yourself but not sure where to start? At Action Tour Guide, we have the perfect tour for you. The Scenic Newport Self-Guided Driving Tour will take you to almost 50 different spots in Newport, including the most popular and impressive mansions in the city.
Essential Travel Guide: