The Newport Cliff Walk is located at the edge of Newport right on the coast. There is plentiful parking for visitors looking to set out on the Newport Cliff Walk. Metered parking can be found on Memorial Boulevard on Easton's Beach, and also at the 40 Steps at the very end of Narragansett Avenue. Expect to pay for parking, at both Easton's beach and the 40 Steps, both meters accept credit cards, cash and coins. There are several different entrances to the Newport Cliff Walk. All of them are well marked and hard to miss, so don't worry about having to hunt down an entrance after parking!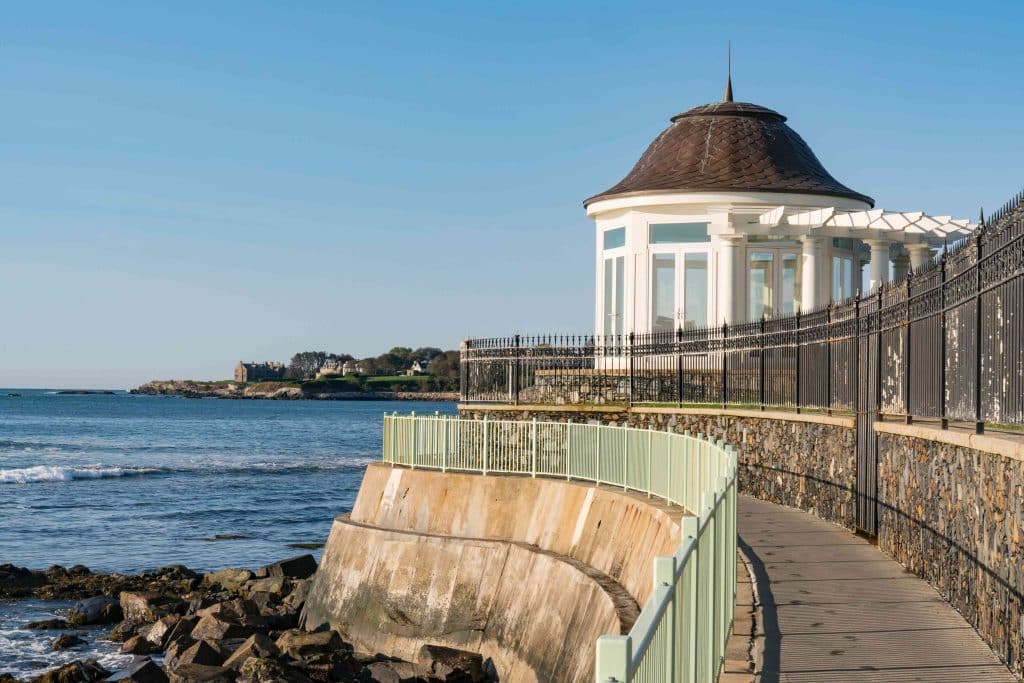 You can begin the Newport Cliff Walk at the 40 Steps, or you can jump onto the trail further down on Webster Street. There is also an entrance on Sheppard Avenue, another on Ruggles Avenue. If you have missed all of these entrances, you can start the trail at Marine Avenue, Ledge Road or even Bellvue Avenue at the eastern edge of Bailey's Beach.
There is street and lot parking available at each of these entrances, so you can choose the one most convenient to your location in Newport and start your trip down this iconic trail from there!
Where does the Cliff walk start and end?
Being an out and back trail, you can start the Newport Cliff Walk at either end. You can begin your trip at the 40 steps or Easton's beach area and work your way south. If it is more convenient for you, the Newport Cliff Walk can be a journey northward, making your way from Bellvue ave towards Bailey's beach. Having multiple entrances is another great feature of the Newport Cliff Walk, you have options to walk all of the trail or only part of it if you'd prefer a shorter journey. No matter where you start or end your journey, you're sure to be treated to some of the most spectacular views that New England has to offer!