There are 21 working lighthouses in Rhode Island, plus the ruins of a few more. In our opinion, the best Newport lighthouse is the Castle Hill Light, which sits on the western tip of Aquidneck Island and guards the entrance to Narragansett Bay. Despite being only 34 ft high, the lighthouse at Castle Hill is one of the most photographed lighthouses in the state. Newport is also home to the Ida Lewis Lighthouse, the only lighthouse in the state named after a person. Sadly, you can only see this particular light from afar since the building itself is on private property, but it's still worth a visit.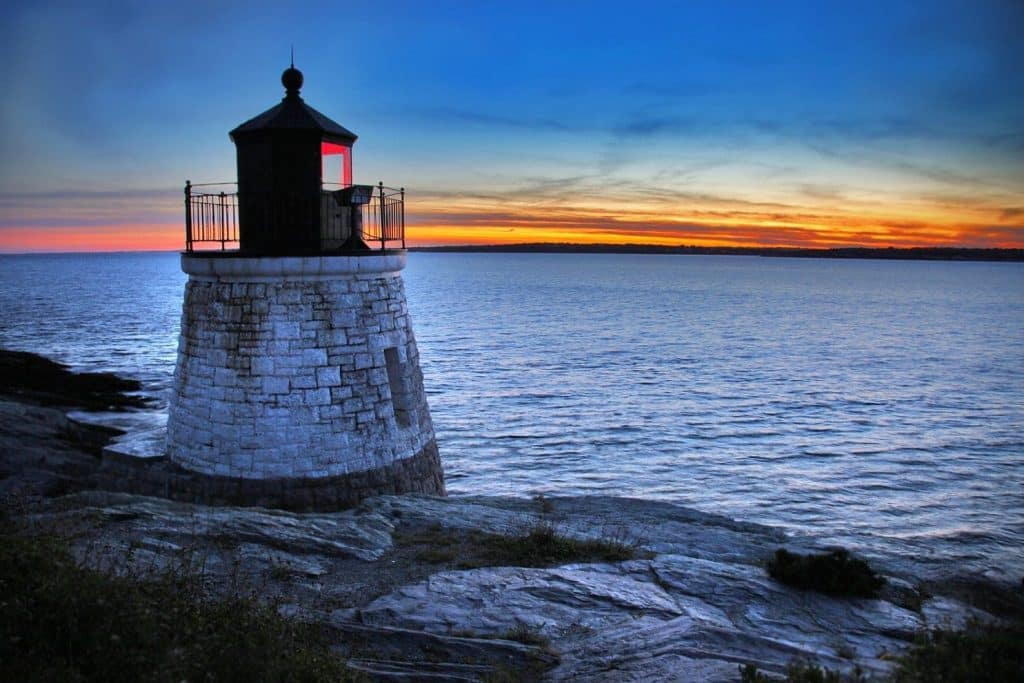 Ida Lewis is arguably the most famous lighthouse keeper in US history, as short as that list might be. Born in 1842 to the keeper of what was then called Lime Rock Light in Newport, Lewis quickly became known as the strongest swimmer and rower in the whole city. She made her first rescue at only 12 years old, saving four men who had capsized in the bay. When Ida was 15, her father suffered a stroke, leaving her to take over his duties as the lighthouse keeper. She kept the lighthouse running until her death over 50 years later, rescuing 18 people and earning national attention for her heroism. When criticized for her un-ladylike skills in swimming and rowing, Lewis famously replied "None but a donkey would consider it un-feminine to save lives." After she died, the lighthouse she kept for all those years was renamed in her honor.
Both the Castle Hill and Ida Lewis lighthouses can be seen on our Scenic Newport Self-Guided Driving Tour. With 49 stops spread through the entire city, there's a little something for everyone to enjoy on the tour, including the famous Newport mansions and the cliffs overlooking the sea.
Essential Travel Guide: