If you only have time to do one thing in Shenandoah National Park, make it a leisurely trip along Skyline Drive. As the main thoroughfare through the park, Skyline Drive runs all the way from tip to tip and offers some of the most beautiful views east of the Mississippi. There are over 70 overlooks along the way, so you have plenty of opportunities to stop and check out the vistas over the Blue Ridge Mountains. However, if you'd like to spend a day at Shenandoah, there are a ton of other places we recommend you visit.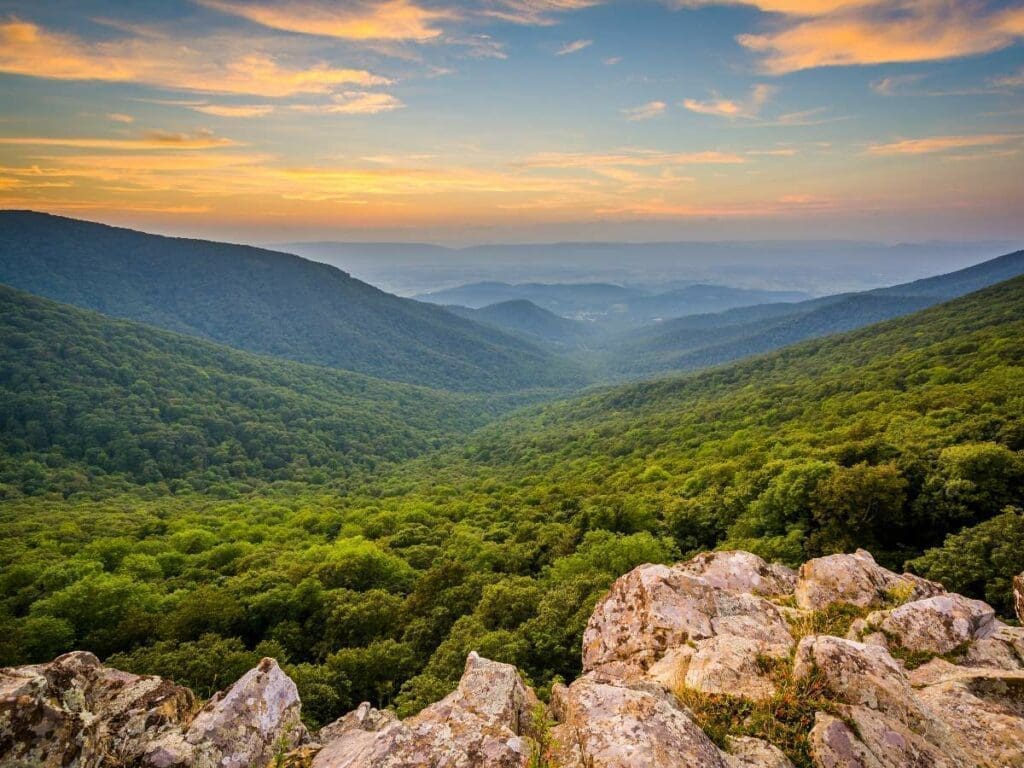 If you like to hike, Dark Hollow Falls is a great place to start. This is the most popular hike in the park, and it's relatively short and easy for hikers of all ages. After a walk of a little over half a mile, you'll be rewarded with one of the park's tallest waterfalls. This is a great trail for anyone with kids or inexperienced hikers. Another fairly easy hike is Bearfence Mountain, which is only a 1.1-mile round trip. Bearfence requires a little bit of rock scrambling, but you'll end up at one of the only 360-degree views in the whole park.
If you're an experienced hiker looking for something more adventurous, we recommend the Old Rag hike. It's almost a 10-mile round trip with some fairly steep ascents, but there's plenty of fun rock scrambling to do and the view at the top is spectacular.
If you're looking for something other than hiking, there are plenty of camping sites and opportunities for whitewater rafting along the Shenandoah River. For a more in-depth look at the park, Action Tour Guide offers a Shenandoah National Park Self-Guided Driving Tour.
Essential Travel Guide: