Hawaii's Big Island is full of a variety of beautiful beaches, but many of the most popular ones are found on its west coast. We've organized a list of the island's best that beach-lovers and casual travelers alike must-see while touring the island.
Best Beaches on the Big Island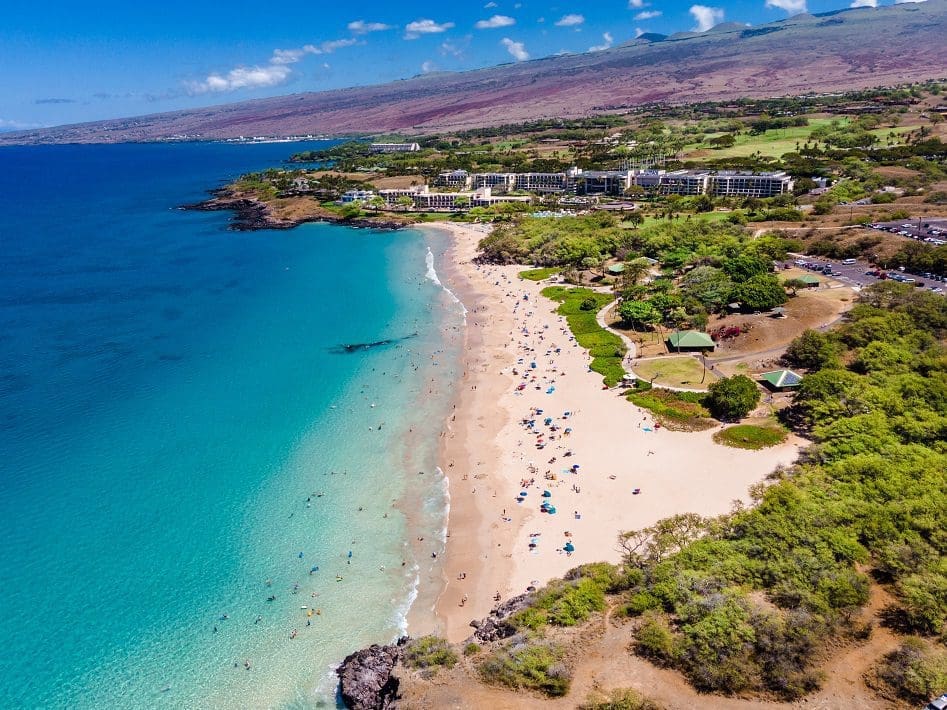 Kahalu'u Beach Park
The clear, calm blue waters at Kahalu'u Beach Park makes this beach one of the most popular snorkeling destinations on the Big Island! Here, snorkelers are treated to a colorful view of tropical fish, octopuses, and sea turtles.
This beach is also a great place to surf. There's small waves that are good for beginners as well as some more challenging ones that can reach 6 feet or more. The clear water provides an amazing experience of being able to see the reef below you while on your board. Just make sure that if you're going to put sunscreen on, that it's reef-safe. Most sunscreen brands use harsh chemicals that can cause coral bleaching.
Hāpuna Beach
This white sand beach is one of the best beaches on the Big Island and all of Hawaii itself! The beach stretches on for a half a mile and is blessed with sunny weather. This is one of the best spots in Hawaii to sunbathe and is also a great place to swim thanks to professional lifeguards being stationed here year round.
Punalu'u Beach
If you're planning on spending your trip hopping from beach to beach on the island's west coast, you should rethink your plans. Punalu'u Beach is a stunning black sand beach on the south side of the island. While the black sand gets a bit hot for sunbathing, this spot is one of the few places in the whole world where you can spot sea turtles basking on a beach. It's possible to spot two different turtle species at Punalu'u Beach: Hawaiian green sea turtles, which are the ones you can find basking in the sun, and rare hawksbill turtles.
Want to see more of the Big Island? Download Action Tour Guide's self-guided tour. This easy-to-use tour downloads straight to your phone and uses GPS technology to guide you along your journey. You'll hear about upcoming destinations and Hawaiian history as you drive, making it a great way to have a more indepth and memorable vacation. So why wait? Get ready to see some of the best beaches on the Big Island by downloading the self-guided tour from our app.