The Island of Hawaii is known as the Big Island for a reason. Here, you can experience temperatures in the 30s on Mauna Kea while your friends at Hilo have a warm 80 degree day. So the coldest temperatures you experience on the Big Island largely depend on what part of the island you decide to tour.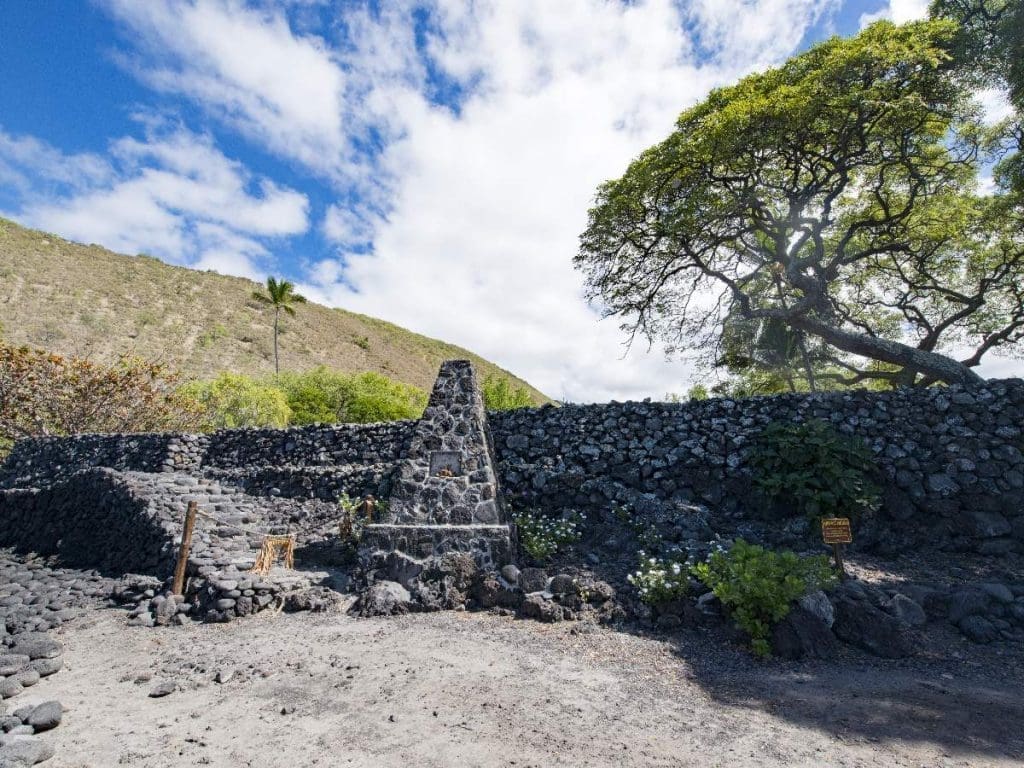 Kailua-Kona
The popular area of Kailua-Kona has beach weather year round. The average high in the hottest months of August and September is 86 degrees with a low of 73. And even in the winter, Kailua-Kona only reaches the mid-60s in the dead of night, and the temperature bounces back up into the 80s during the day. The Kailua-Kona area thankfully happens to have some of the best beaches on the Big Island to match this great weather.
Best Beaches on the Big Island
The Big Island is home to tons of instagram-worthy beaches. One of the most interesting is Magic Sands Beach near Kailua-Kona. What makes it magic? Winter surf performs a vanishing act here by taking the beach's sand and leaving only rocks behind. But don't worry. The sand fills back in over time. Also near Kailua-Kona is Kahalu'u Beach. It's one of the island's best snorkeling spots with a beautiful array of fish and other marine wildlife.
Hilo
Make sure you pack your umbrella if you're heading here.Hilo is known for its rainforests, so understandably, it's one of the wettest towns in the US. But Hilo is also warm year round with average highs in the low 80s and lows in the 60s. If you happen to be there during a wet spell, make the most of the rain by checking out the nearby waterfalls.
Mauna Kea
Mauna Kea is almost 14,000 feet above sea level. Here, you can easily experience temperatures well below freezing. The average high is normally in the 40s with lows sometimes dipping dangerously close to 10 degrees. It sometimes snows here, so make sure to bundle up if you visit this sacred mountain. Also make sure to treat the mountain respectfully during your visit and avoid hiking to the top of the summit.
So are you ready for your Big Island adventure? Download Action Tour Guide's self-guided tour to see more of the best beaches on the Big Island as well as other top destinations like Hawaii Volcanoes National Park.