While many people associate the beauty of the Newport Cliff Walk with the breathtaking views of the Atlantic Ocean and the rocky cliffs of Rhode Island's coastline, man-made beauty can be found too. The Newport Cliff Walk mansions are a well-known part of this historic walk. No two mansions quite look alike, some are massive and castle-like, others more whimsical and following in the individual architectural styles of their owners.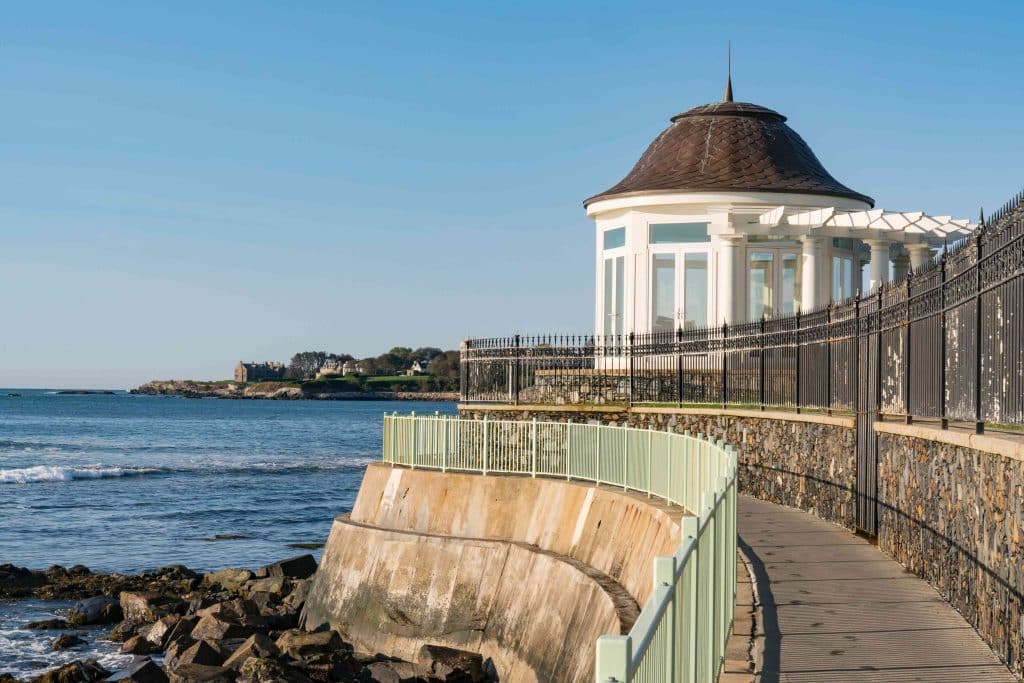 During the mid-late 1800s, also known as the gilded age, a new generation of aristocracy was making money from industrial ventures. This new class of American gentry began seeking out places where they could escape life in the larger cities of New York, Boston, and Philadelphia. With money to spend, these families built lavish houses and took the opportunity to indulge in both fancy and function with their architecture.
These homes, perched on the cliffside, make for dramatic and fascinating sightseeing on the Newport Cliff Walk. Of the Newport Cliff Walk mansions, many are open to the public. You can plan a visit to the Breakers, the Marble House, the Elms, Rosecliff, Kingscot, and many others. The mansions and gardens operate like museums, with entrance fees and plenty of historical information about the individual homes. 11 total mansions are open to the public for visitation.
Who owns the Newport Cliff Mansions?
The Preservation Society of Newport County owns 11 of the Newport Cliff Walk mansion. However, a couple of these massive cliffside homes are owned privately. The Preservation Society of Newport County aims to preserve and maintain what they view as an exceptional group of homes that are rich in architectural and community history. They are responsible for the upkeep, maintenance, lawn and garden care of all 11 of these homes.
The Preservation Society also provides educational programs, historical tours, and research activities to engage the community in Newport's rich history. Billionaire Larry Ellison owns all four mansion properties bookended by public mansions owned by the Preservation Society.