The biggest island in Hawaii is known as Hawaii Island or the Island of Hawaii. While it might be confusing that a Hawaiian island is named Hawaii Island, Hawaii Island had its name before the state of Hawaii did. Confusing, right? You can also thankfully call Hawaii Island by its nickname, the Big Island, which helps avoid any confusion when booking a Big Island tour.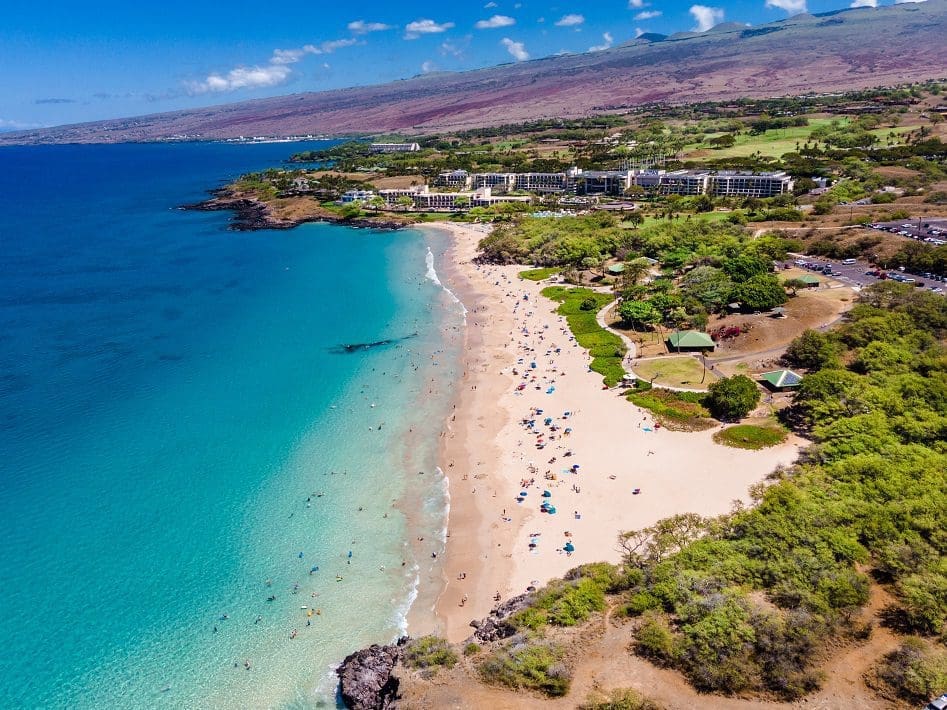 Where Is the Big Island?
The Hawaiian Islands are located in the middle of the Pacific Ocean. The Big Island is the most southeasterly of these islands. Its island neighbor, Maui, sits 30 miles away on the other side of the Maui Channel. Even though Hawaii is a US state, it's about 2,500 miles away from the US mainland's west coast. That translates into a 6 hour flight!
A Taste of the Island
It's likely that you'll only visit the Big Island of Hawaii for a couple of weeks at most. A great way to make the most of your time is by trying Hawaiian dishes. And no, you can't cheat by having pineapple. Hawaii's pineapples might be famous, but they're not actually native to the islands.
A great introductory dish is lau lau. It's pork and fish wrapped in taro and ti leaves. It's a savory, juicy dish that many people fall in love with! Just make sure you remove the ti leaf, which is the outside leaf, before eating it though. The ti leaf (and string) is used as a wrapper to hold everything together while the lau lau steams and isn't edible. However, the inside taro leaf is safe to eat and tasty, and many places serve lau lau with the ti leaf and string removed. Want to try it? You can find this dish at local restaurants and supermarkets, so keep an eye out for it when touring the Big Island of Hawaii.
Big Island of Hawaii
Ready to start a Big Island vacation? Get your trip rolling by downloading Action Tour Guide's self guided tour. The tour takes you to some of the island's best destinations and allows you to explore at your own pace.