Access to one of the most beautiful walks in New England is completely free. On the Cliff Walk, Rhode Island's most beautiful sights are on display. You can soak up stunning views of the mighty Atlantic ocean and the rugged coastline cliffs. Contrast the raw New England beauty with the whimsy and opulence of the Newport Cliff Walk Mansions. This 3.5 mile walk hosts rich history and natural beauty, and will cost you absolutely nothing to enjoy.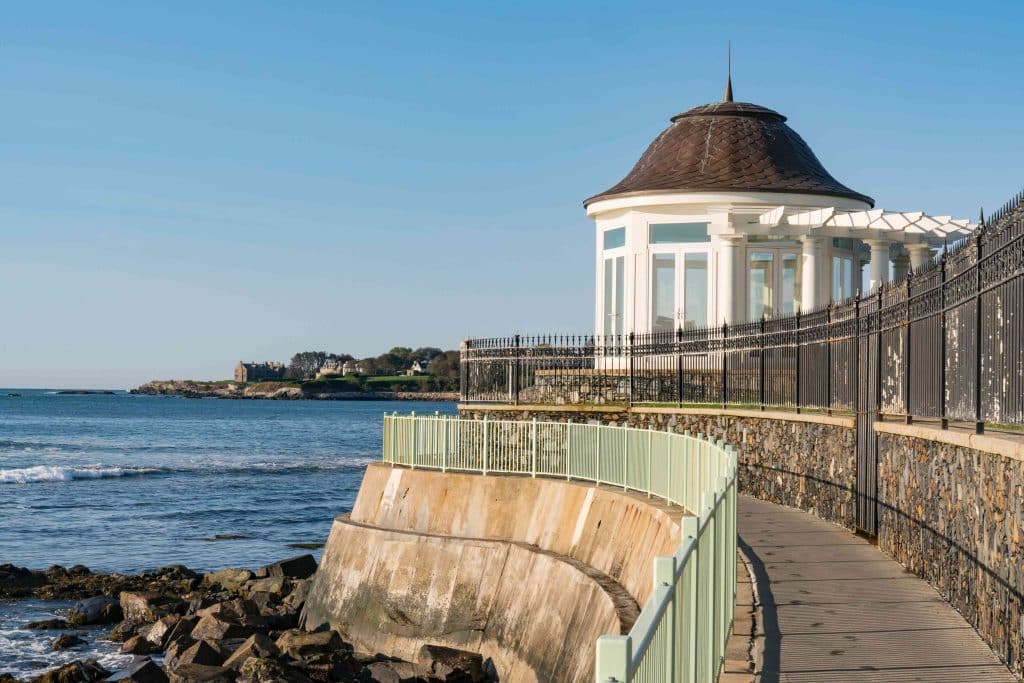 However, be prepared to pay for parking if you choose to drive to one of the Cliff walk entrances. Metered parking is plentiful around all of the numerous entrances but is rarely free, so be ready to pay a small fee to leave your car for the day. If you'd like to get up close and personal with a couple of the Newport Cliff Walk mansions, there are entrance fees based on per-person metrics. You can purchase tickets to a single mansion, however the Preservation Society of Newport County also offers ticket packages that provide a discounted price for entrance to any three mansions of your choosing!
Are there bathrooms on the Newport Cliff Walk?
If you're planning a trip to the Cliff Walk in Rhode Island, you're in for a treat, this is the seaside walk to rule them all and comes along with plenty of natural beauty and a healthy portion of man-made splendor. However, make sure to use the restroom facilities at Easton Beach or at another establishment. There are no other public and permanent restroom facilities on the duration of the Cliff Walk. There are a couple of portable restrooms to be found along the walk. However, these can be unreliable and are not placed permanently.
Is the Newport Cliff Walk a State park?
The Newport Cliff Walk, Rhode Island's beauty is on full display. However, it is not a state or national park. The Newport Cliff Mansions are not funded by the state or national park and historic site service either. Federal, and state funds, combined with local advocacy groups, build and maintain the Newport Cliff Walk, Rhode Island locals and visitors alike are welcome!