When to visit Shenandoah National Park will depend on your weather preferences, but our personal favorite time of year is between September and November. If you can brave the chilly autumn weather, you'll be rewarded with stunning views of the park as the foliage bursts into red, orange, and yellow. People come from all over the region to see the leaves change in Shenandoah, so be prepared for some crowds, but we think the views are absolutely worth it. If you're worried about the cold weather, we recommend sticking to September, when the temperature is generally in the 50s or 60s. By November, it's dipped down to the 30s and 40s which is a little too nippy for some people.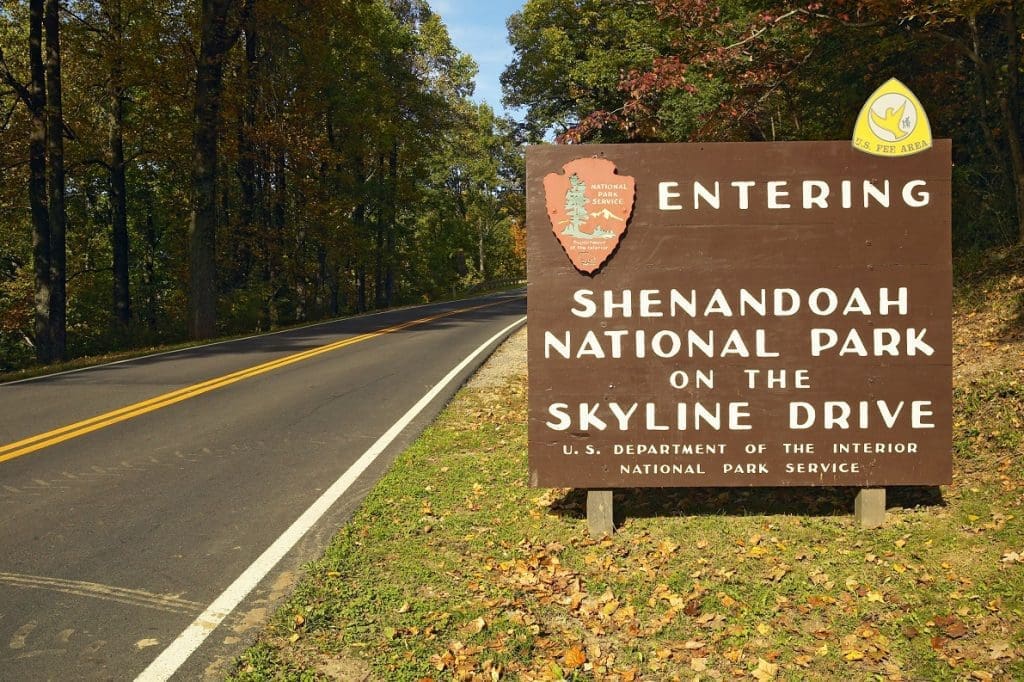 If fall foliage isn't your thing, or you're worried about the chilly weather, the springtime is also a great season for Shenandoah. Between March and May, the park's 850+ species of wildflower are in bloom, so you'll be treated to the sight of the valley when it's teeming with life. Migratory birds also pass through the park around this time, so you'll be able to spot plenty of flocks flying by and roosting in the trees. The temperature in the late spring tends to stay around the 60s with the occasional dip into the 70s, although you should keep an umbrella on hand for sudden rain.
The park does stay open for the winter, and it looks particularly gorgeous when covered in snow. However, it does usually take a few days for the winter crews to clear the roads after a winter storm, so make sure the park is open before you go. The trails are also more difficult to traverse in the winter, so be prepared for challenges if you want to go hiking.
At any time of year, we recommend taking our Shenandoah National Park Self-Guided Driving Tour when you visit the park.