Big Sur's Old Coast Road is about 10 miles long. It's a great way to break up your drive along Highway 1 as you tour Big Sur. The road offers different views than the highway does, and even a stunning opportunity to see Bixby Bridge with the Pacific Ocean right behind it!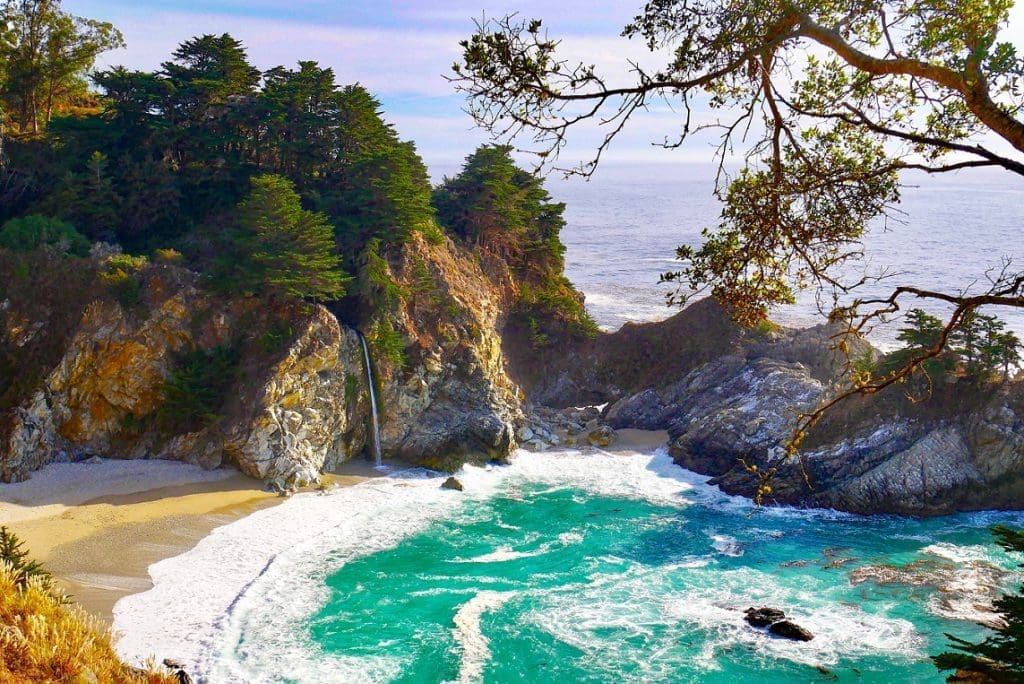 Old Coast Road, Big Sur
Old Coast Road starts right near Bixby Bridge and ends at Andrew Molera State Park. The road tends to have less traffic and for a good reason: it's unpaved and only has a single lane. It's recommended that you only attempt driving it with a 4WD or AWD. Anything less could end up with you getting your car stuck and having to call off the rest of your trip. Like most unpaved roads, Old Coast Road is harder to drive after a storm or even some rain. However, this is easy to drive in dry weather as long as you have the right kind of car.
Seeing the Rest of Big Sur
There's more to see on California's coast than just Old Coast Road. Big Sur offers incredible natural views along its entire 90 mile stretch from Carmel-by-the-Sea to San Simeon. In order to make sure you don't miss out on some of the area's best stops, get Action Tour Guide's Big Sur Audio Tour. Using the tour is easy. So why wait? Do more than just read about Old Coast Road. Big Sur offers more than enough views and adventures to be your next great trip.
Essential Travel Guide: